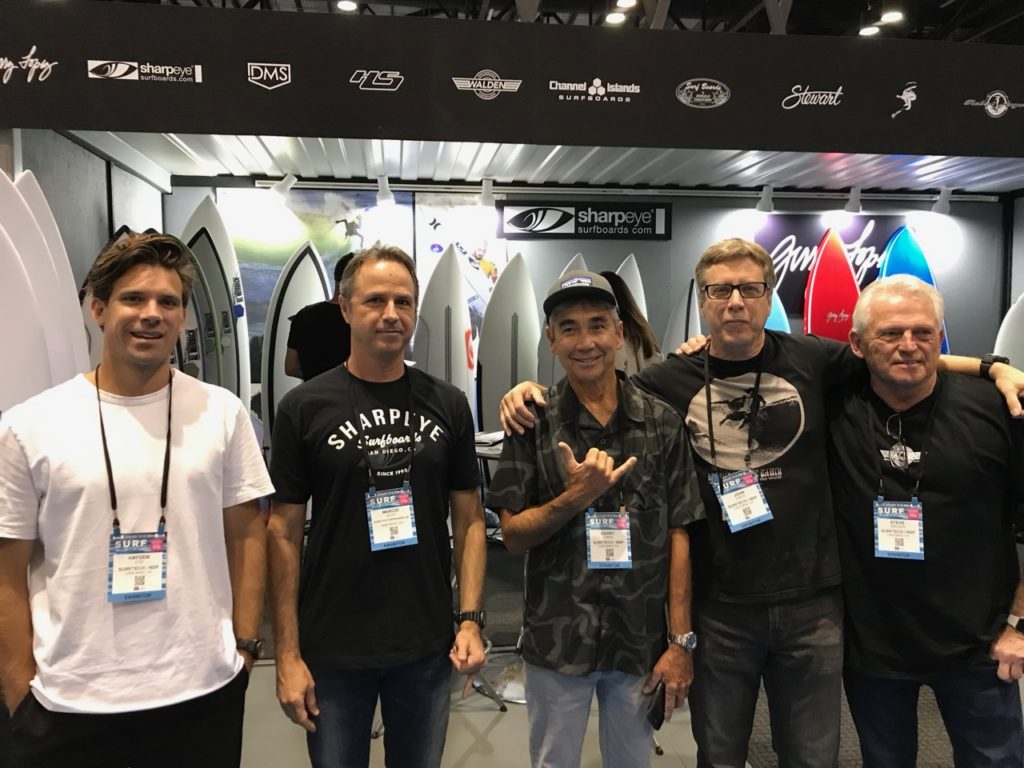 Surftech CEO John Vance, second from right, has been very busy. He just signed new deals with Hayden Cox, Marcio Zouvi, Gerry Lopez and Steve Walden. Photo by SES.
SES PodFAST: Surftech CEO John Vance
Surftech was a hot topic at Surf Expo given the recent deals the company has signed with Gerry Lopez, Hayden Cox, Steve Walden and others.
Retailers at the show gathered around the booth to talk boards and to get photos taken with Gerry.
We talked with CEO John Vance about the changes he has made at the company since joining, the strategy he is developing and what it has meant to the bottom line.
More podcasts
See more podcasts…