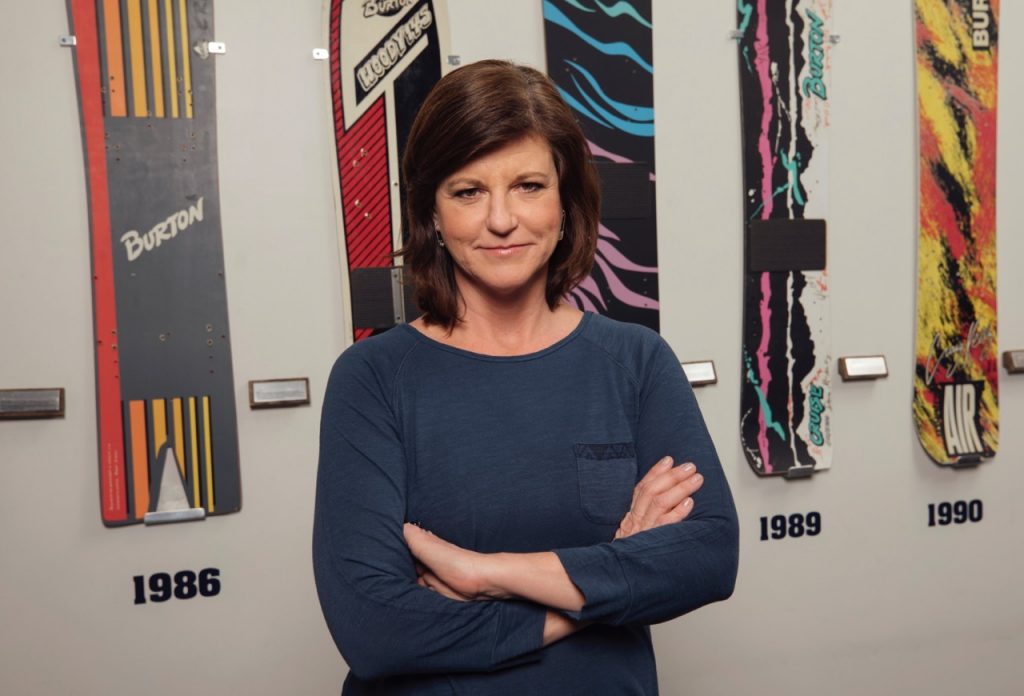 Burton CEO and Co-Owner Donna Carpenter - Photo courtesy of Burton
SES Podcast: Burton CEO Donna Carpenter
SES Podcast: Burton CEO Donna Carpenter
I had one of my most favorite interviews ever last week with Donna Carpenter, the CEO of Burton.
She and husband Jake Burton Carpenter received a big recognition last week in Denver from Outdoor Retailer when they were honored with a Lifetime Achievement Award.
Donna and I had an honest conversation about how Burton has managed to survive the boom and bust cycles over the years, mistakes made and lessons learned, how she is trying to change the company culture by increasing transparency and speaking out about what the company values, and if she and Jake were ever tempted to sell.
We even addressed the elephant in the room – why the industry likes to take potshots at the company even though Burton has done more to grow and support snowboarding than anyone.
Donna was candid and articulate about all of the above.
I hope you enjoy my conversation with Donna as much as I did.
More podcasts
See more podcasts…