Vans Announces Executive Promotions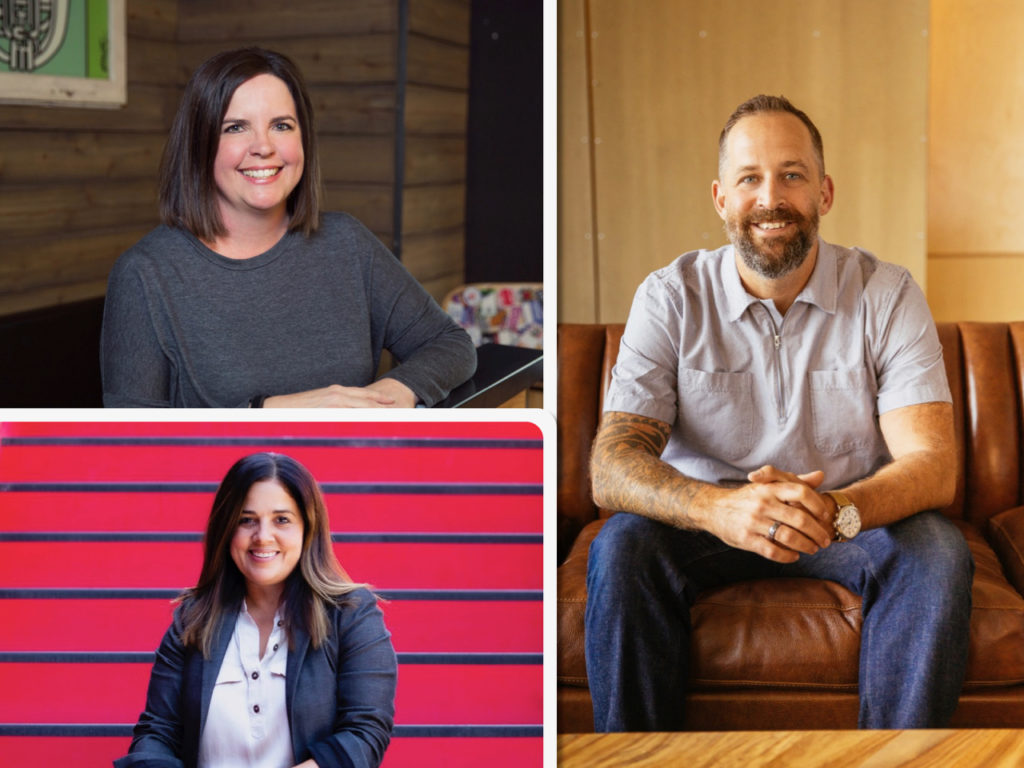 Clockwise from top left: Katie Bongiovanni; David Tichiaz; Sylvia Niles - Photos courtesy of Vans
Vans just announced some big internal moves with several Vans veterans landing important new jobs.
It's refreshing to see how much Vans – and even owner VF Corp. – promotes from within.
SES asked Vans President Doug Palladini about the Vans philosophy of career development for employees.
"Paul Van Doren taught us very clearly that we are not a footwear and apparel company but instead a people company that makes footwear and apparel," Doug said. "At Vans, it has always been about the people. If we are fortunate enough for you choose to build your career with our brand, and you connect strongly with our purpose of enabling creative expression worldwide, Vans leaders have a responsibility that we take quite seriously to help you along that path."
Vans shared the following details about the promotions and the new roles.
David Tichiaz recently took on the newly created role of VP, Merchandising and Wholesale for the Americas region given the tremendous growth that the region continues to see. Dave has been with the brand for 13 years and has served in a variety of roles and functions including VP of Sales, VP of North America Merchandising, and most recently as the interim GM of the Vans EMEA region.
In this new role, Dave will oversee and work closely with the Vans wholesale and merchandising teams to strengthen our ability to deliver strong product and channel segmentation and reinforce Vans goal of being a stronger consumer-centric brand.
Katie Bongiovanni has been appointed to the new role Global Vice President, Digital. Katie has been an integral part of the Vans brand for more than 20 years as she has helped to build and expand our business while serving in a variety of roles and functions including Marketing and Operations Manager for Retail, Director of eCommerce, Sr. Director of Omni Channel & eCommerce, and most recently VP of Omni Channel & eCommerce.
In this new role, Katie will be responsible for aligning technology advancements across all regions and functions and will work in partnership with VF to identify new capabilities that will enhance consumer connectivity.
Sylvia Niles has been promoted to VP, North America eCommerce. Sylvia joined Vans more than 15 years ago as a senior retail buyer before becoming the Director of Girl's Apparel and later moving to the eCommerce side of the business in 2011.
Most recently, Sylvia has led the eCommerce team as the Sr. Director of eCommerce and has been an instrumental part of the Vans Family. In this role and under her leadership and vision, Sylvia will continue to evolve the eCommerce business into a holistic brand experience while continuing to drive sales and profitability for the region.