SIMA Takes On Poly Bags As a Sustainability Initiative
After announcing their challenge to the industry on August 12 to eliminate printed catalogs in favor of digital catalogs, the Surf Industry Manufacturers Association (SIMA) is proud to announce that its Business Sustainability Alliance is now prepared to help its members make the move to more sustainable poly bags that are used to protect most apparel products for transit and storage. SIMA members today were sent an email announcement of the sustainable poly bag initiative along with a deck that outlined the program and instructions on how to participate with one of two partner suppliers, Mainetti or L&E.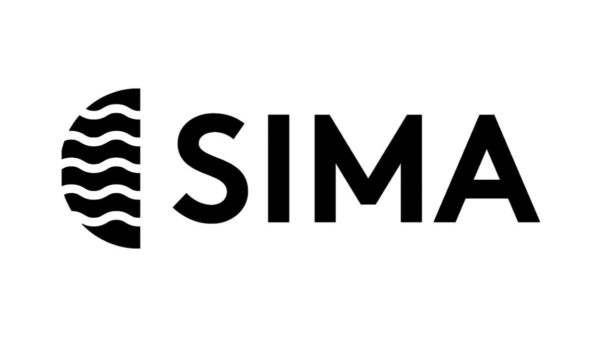 Approximately eight million metric tons of plastic enters the world's oceans every year. The U.S. surf industry uses hundreds of millions of poly bags every year – the majority of which are made from virgin plastic. While these bags are necessary for protecting products, SIMA is determined to lead the industry to a solution that reduces the impact on the environment while being cost effective.
"This new poly bag initiative is such a great example of the power of a trade association working together for the collective good," said Shannan North, SIMA President. "It certainly says a lot about our industry when a number of competing brands are willing to share supply chain information to benefit the industry as a whole. Moving to a more sustainable bag isn't just the right thing to do, but it is also cost effective – especially if we can take advantage of other opportunities such as new folding strategies to use smaller and fewer bags."
With the help of SIMA members such as Vans, Billabong, Vissla and Reef, as well as the environmental expertise of The Surfrider Foundation, the SIMA Business Sustainability Alliance is offering SIMA members a two-option solution that provides a poly bag that is better for the environment and in line with Surfrider guidance; reduces the amount of plastic produced from poly bag use between 40% and 60%; and is cost-neutral or even reduces costs.
"While we acknowledge that these more sustainable bags don't solve the plastic problem, it is a solid first step for the surf industry," said Sean Smith, SIMA Executive Director. "We will continue to pursue other opportunities to further reduce poly bag use and hopefully eliminate them altogether. SIMA is thankful to Surfrider for sharing their guidance to this program to ensure that the work we're doing is legitimately making a difference."
In order to ensure that the new poly bag options meet important criteria and live up to claims of being better for the environment, SIMA sought expert guidance from the team at The Surfrider Foundation.
A full copy of Surfrider's environmental guidance and decision matrix has been shared with SIMA members in the poly bag deck. The key guidance points from Surfrider include eliminating the use of poly bags where possible; reducing the size, quantity and thickness of poly bags; using poly bags that are made primarily from recycled materials and can be recycled; continually review and evaluate new technologies for better solutions; and working with retailers to ensure poly bags are recycled.
SIMA members are encouraged to contact either Mainetti or L&E to determine which option best suits their supply chain needs. Members that have not yet received the poly bag initiative presentation deck can contact Sean Smith at SIMA at sean@sima.com or by phone at 949.637.3782.  More information on the poly bag and digital catalog initiatives will be provided at the Sustainability Speaker Series on August 22 (https://sima.com/speaker-series-sustainability/) and Surf Expo trade show in Orlando on September 5-7.
About SIMA
The Surf Industry Manufacturers Association (SIMA) is the official working trade association of more than 250 surf industry suppliers. Founded in 1989, SIMA is a non-profit organization that serves to promote awareness of the surf industry and participation in the sport of surfing through public relations efforts and a variety of services, educational programs and research. In addition, SIMA actively supports oceanic environmental efforts through its 501(c)(3) charitable environmental foundation, the SIMA Environmental Fund. In the past 24 years, SIMA's Environmental Fund has raised more than $8 million for environmental groups seeking to protect the world's oceans, beaches and waves. The SIMA Humanitarian Fund, also a 501(c)(3) charitable foundation, was established in 2006 to award grants to various surf or boardsport related social and humanitarian non-profit organizations whose efforts are focused on improving the quality of life, health and/or welfare of people.