Hurley Launches Jamaica Collection with 'Shama the Superman'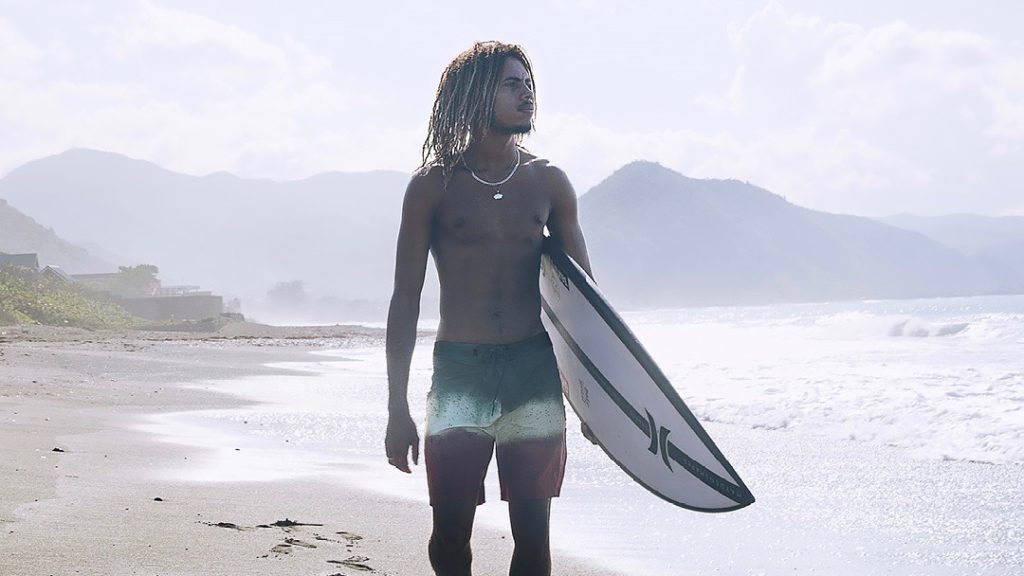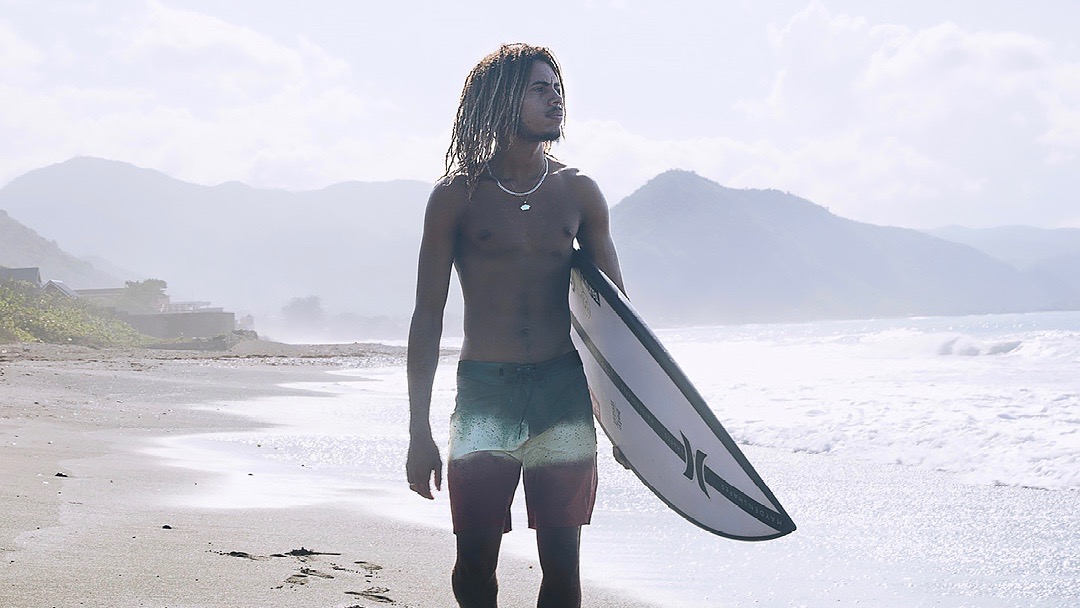 Hurley athlete Elishama "Shama The Superman" Beckford helped design the Jamaica collection - Photo courtesy of Hurley
Hurley is launching a big initiative this week – its new Jamaica collection in collaboration with Hurley's sponsored athlete Elishama "Shama The Superman" Beckford.
The Jamaica collection includes pieces for both men and women and will be marketed with a documentary about Shama, lots of social media content, and a big launch party and pop-up shop at Undefeated in Los Angeles.
Shama is on the Jamaica national surf team, and will have a chance to qualify for the Olympics at the ISA World Surfing Games in Japan this September. Hurley, with its connection to Nike, seems to be ahead of the game in the industry when it comes to understanding the power of the Olympics and the opportunities it can bring.
Hurley's Pat Towersey answered some questions for us about the Jamaica collection.
Why is Hurley doing a Jamaica line?
Pat Towersey: We've been working with Shama for two years, and he's really the ultimate ambassador for Jamaica. Through his energy, his talent in the water, and his spirit, he inspired our team to embark on this design process.
Shama and his manager Kertia Marley were instrumental in informing the collection, and the main goal from our team was to ensure the assortment was truly authentic to Jamaican culture.
What categories are involved and how many pieces?
Pat Towersey: On the men's side we've created some incredible Phantom boardshorts, a reversible bomber jacket, a hat, graphic T-shirts and a button-up.
For women's we have some quick-dry hybrid leggings, a T-shirt, and a one-piece swimsuit.
Tell us about Shama and his involvement with the project?
Pat Towersey: Shama is one of the most talented, special people I've ever met, from surfing, to skateboarding, to playing soccer, to creating music or making art.
Most importantly, he's incredibly kind. He grew up in Bull Bay, Jamaica in a family of five with a single mom, and he didn't get trunks or a board until later in life.
Despite this lack of resources, he's turned out to be a world-class surfer and someone we're so proud to have as an ambassador for our brand.
Does this relate to the Olympics at all? For example, is he expected to represent Jamaica?
Pat Towersey: The ISA qualifications are taking place this September in Japan, and Shama is on the Jamaican surf team. That will be their opportunity to qualify for the 2020, which would be absolutely incredible.
Surfing in Jamaica is still in its infancy, and this would help make it a recognized sport on the island plus inspire more participation from kids in Jamaica looking for a positive outlet.
How will Hurley be marketing the collection?
Pat Towersey: Last week, we launched our short documentary, SHAMA, and this week is when we'll really start to ramp things up around the collection itself.
We've developed some amazing social content, and we'll be sharing insight into how the design team came to create the featured assortment. We'll also be taking our digital audience to our special event on July 25th at one of LA's premiere retail spaces, Undefeated.
We'll have a pop-up there and live music, with the pop-up shop living from July 25 – July 27, with all proceeds going towards surfing scholarships for kids from Bull Bay.
Is this a one-time collaboration or are there more planned?
Pat Towersey: We believe in Shama, and we're already looking into future collaborations.
He has a great eye for design, culture and community, and we'd be silly not to continue to tap into that.