NIXY Introduces The Most Compact Inflatable SUP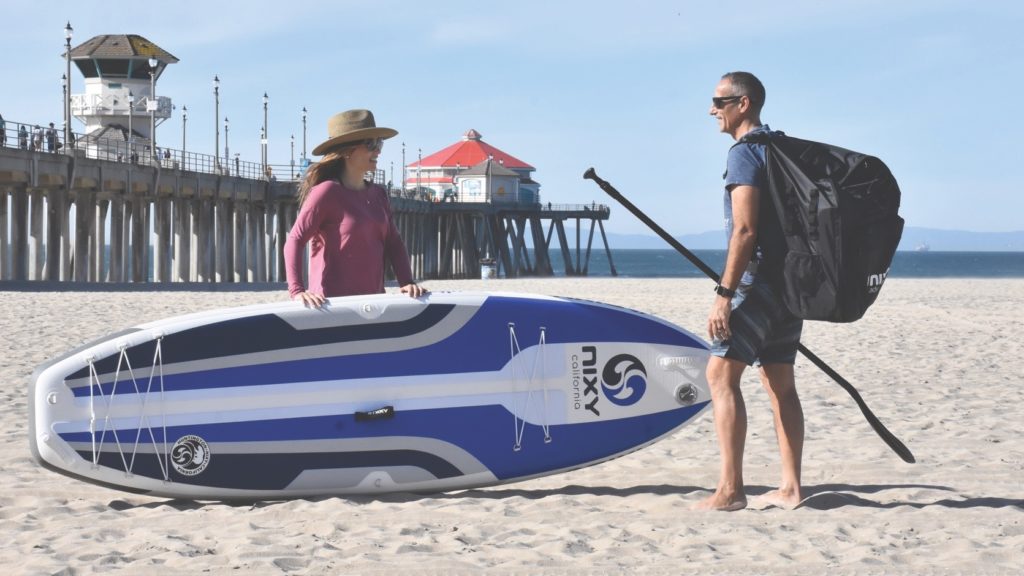 NIXY's Huntington G3 9.6 Adventurer board folds into half the size of a regular iSUP.
Courtesy of NIXY
Just in time for summer, NIXY released its latest line of the most advanced stand up paddleboards on the market.
The G3 lineup introduces the Huntington G3 9.6 Adventurer, which comes with the same features as other NIXY models, but weighs only about 17 pounds and folds into half the size of a regular iSUP. The small, lightweight board is perfect for travel worldwide and comes with a heavy duty traveling backpack.
"The Huntington is a game changer iSUP created for those who are tight on space but big on adventure," NIXY Co-founder Ale Szczedrin said.
The collection includes upgrades to the Newport (all around iSUP), Venice (yoga and beginner iSUP) and Manhattan (touring iSUP) models:
Carbon reinforced side rails for extra rigidity and durability
A nose and tail grab handles
D-rings for attaching kayak seats, plus extra ones to connect the leash and tow the board if needed
A removable neoprene handle at the center handle
Two bungee cargo areas
A comfortable, non-slip pad
The Newport and Venice also come with a paddle holder to secure the paddle when it's not in use.
Each board comes with a heavy-duty wheeled bag that has extra features for easier travel and storage.
The boards and accessories are available now at www.nixysports.com
For more information, go to www.nixysports.com
About NIXY
NIXY was founded in 2016 by Ale and Nicolas Szczedrin out of passion for paddleboarding and exploring the outdoors all over the world. The entrepreneurs, who have a background in graphic design, industrial design and engineering, couldn't find a portable, well made, lightweight and stylish board so they took matters into their own hands. Now, NIXY is poised to become a leader in the industry, offering high-quality, affordable rigid boards that are easy to use and travel with. All the boards are designed in California, embody California lifestyle and are named after California beaches. NIXY's mission is to influence others to take on adventure, boldness and a sense of fulfillment. www.nixysports.com
Connect with NIXY