Navigate Unsolicited Offers to Purchase Your Business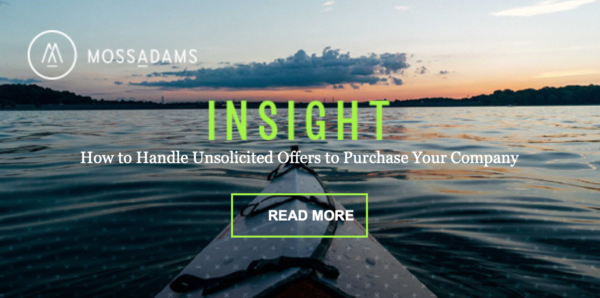 Steps to Prepare Your Company
In the current economic climate, it's not uncommon for business owners to receive unsolicited offers to purchase their company.
Simply because an offer is unsolicited doesn't mean business owners can't be ready for it.
Owners who plan ahead, present their company favorably, and prepare for potential discussions with buyers are more likely to extract higher values and achieve a higher probability of a successful transaction.
Discover steps you can take to be prepared if and when you receive an unsolicited purchase offer for your company.