Industry Veterans Launch New Event Company
Headed by veteran action sports and music insiders Paul Conroy, Geoff Taylor, and Molly Scott, Impact Real Life ("IRL") is helping companies build events that generate new revenue lines and create definitive brand extensions in real life.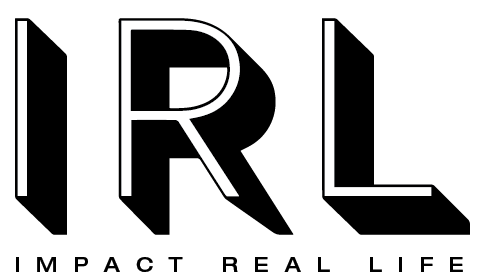 Live events have become a go-to solution for brands and media companies looking to create customer connection and loyalty in a world that has become increasingly reliant on digital strategy. Last year alone saw a 17% increase in companies organizing at least 20 events per year, while marketers spent more than 20% of their total 2018 marketing budgets on events and experiential.
The importance of experience has never been clearer, but many events remain expensive, one-and- done executions with limited short-term ROI and no long-term value. Take for example the nearly six out of 10 sponsors who report they are looking for an early exit from at least one of their sponsorships for that very reason.
Enter IRL, a full-service consulting firm that builds event properties for brands and media platforms. "In recent years, we've watched an evolution in the event space, and with it, have shifted our focus to creating dynamic event properties that can drive revenue and become sustainable businesses." said Paul Conroy, Managing Director of IRL, a new company born from a strategic iteration inside of Plus Foundry. "As we've continued to grow our client base and our team, it came time to think differently, and that has led us to the formation of IRL." With a new headquarters in Carlsbad, California, IRL's expanded team now includes event specialists that span multiple verticals.
IRL's approach capitalizes on a shift in mindset for many companies as it relates to the importance of live events for driving long-term growth. "Our goal is to drive so much impact through an event that attendees want to relive the experience over and over, both in person and online," Conroy said. "Developing a concept that can grow into a repeatable live event builds credibility with communities and potential business partners. Over time, as the event grows into a property with increasing attendance and revenue, it provides a significant competitive advantage over having to start from scratch every year."
Vans, the original action sports footwear and apparel brand, is one company that has embraced the challenge of establishing a live-event property from concept. Over the past four years, Conroy and his team have played a substantial role in the development of Vans Park Series, a global skateboarding competition tour founded and owned by Vans that recently began its fourth season.
"When we first partnered with Paul and his team, we seized the opportunity to build a platform that was unlike anything we've created before, a feat that required substantial planning and structure to ensure we could provide a strategic and responsible approach to our business," said Bobby Gascon, Director of Global Sports Marketing at Vans. "In collaborating with Paul and the IRL team, we knew we found a resourceful partner that understood our brand's mission and was highly-capable of providing the infrastructure needed to bring that to life."
In continued partnership with IRL, Vans plans to expand upon this success. "IRL has been a valued partner and we see our work together growing as they move into this new focus, an area of great importance to the Vans brand," adds Gascon.
"We couldn't be more excited about the formation of IRL," Conroy said. "The response from current and prospective partners only validates our belief that companies understand how important it is to impact real life."
ABOUT IRL
IRL works with brands and businesses to build live event properties with commercial potential. As live events continue to grow as a solution to break through in a noisy digital world, IRL
provides our partners with infrastructure support, operational guidance, and unparalleled business development expertise to develop brand-owned events that stand the test of time.
With a team of passionate event executors and operators, IRL offers a unique set of capabilities to execute a more sophisticated event strategy.
For more information about IRL, visit www.ImpactRealLife.com.