HUF Collaborates With American Artist Mark Bodé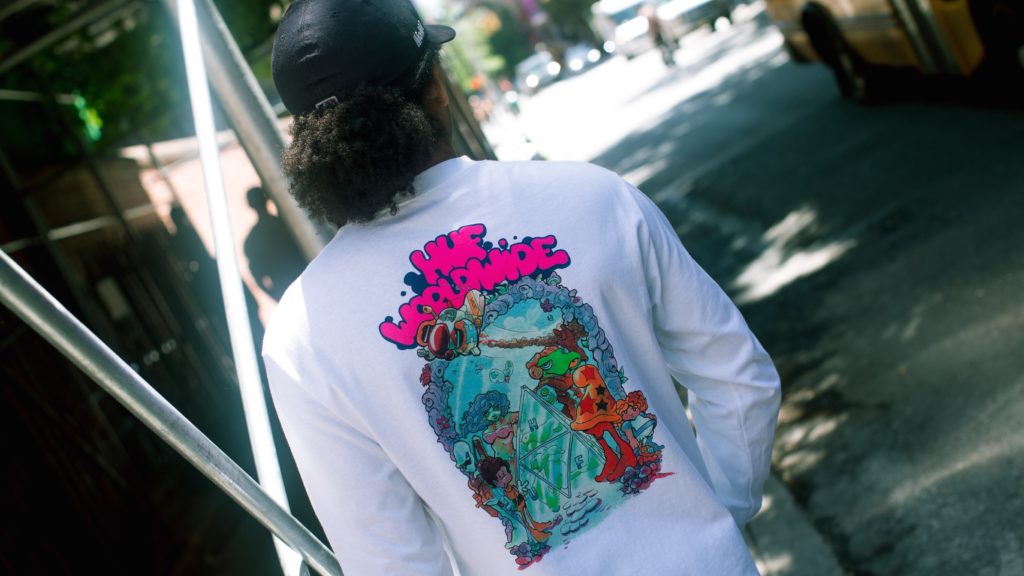 HUF proudly partners with American artist Mark Bodé—son of the late, legendary cartoonist, Vaughn Bodé—on a collaborative collection celebrating the family's visual legacy.
Born in New York and based in San Francisco, Mark Bodé is best known for his work on the science fiction comic series Cobalt 60 and as the creator of the hit comic Miami Mice. His father, Vaughn Bodé, was a pioneer of underground comics that heavily influenced the 1980s hip hop and street art movements, with graffiti writers such as "Seen" and "Dondi" integrating Bodé characters into their pieces. Since his father's passing, Mark has made it his mission to keep the Bodé style alive.
The collaborative collection includes original illustrations across a range of jackets, fleece, tees, hats, socks, and accessories, honoring the Bodé's distinct vision. The collaboration retails from $10-120 and is set to release June 20th  at HUF's flagship stores, online shop, and finer retailers worldwide.
In addition to the collection, Mark Bodé has customized 12 limited-edition canvas 'Painter's Jackets' with iconic Bodé artwork. The jackets will be available exclusively at HUF's Los Angeles, New York City, and Tokyo flagship stores, as well as online.
About HUF
Founded in 2002 by professional skateboarder Keith Hufnagel, HUF is a Los Angeles based manufacturer of premium footwear and apparel designed for contemporary skate and lifestyle. Inspired by Keith's unique experiences traveling the globe as a skateboarder—and represented by a world-renowned skate team & group of ambassadors—the clean, classic brand aesthetic of HUF embodies a diverse array of cultural inspirations and ideas.
What started as a small boutique on an offbeat block of San Francisco's Tenderloin District has now become one of the most recognized pioneering skateboard and lifestyle brands worldwide. Made by skateboarders, for skateboarders, HUF represents not only a more refined and forward-thinking skateboard brand, but also any individual inspired by the vast array of countercultures that parallel skateboard mentality.