Evo Makes Big New Hire Plus More about Salt Lake Expansion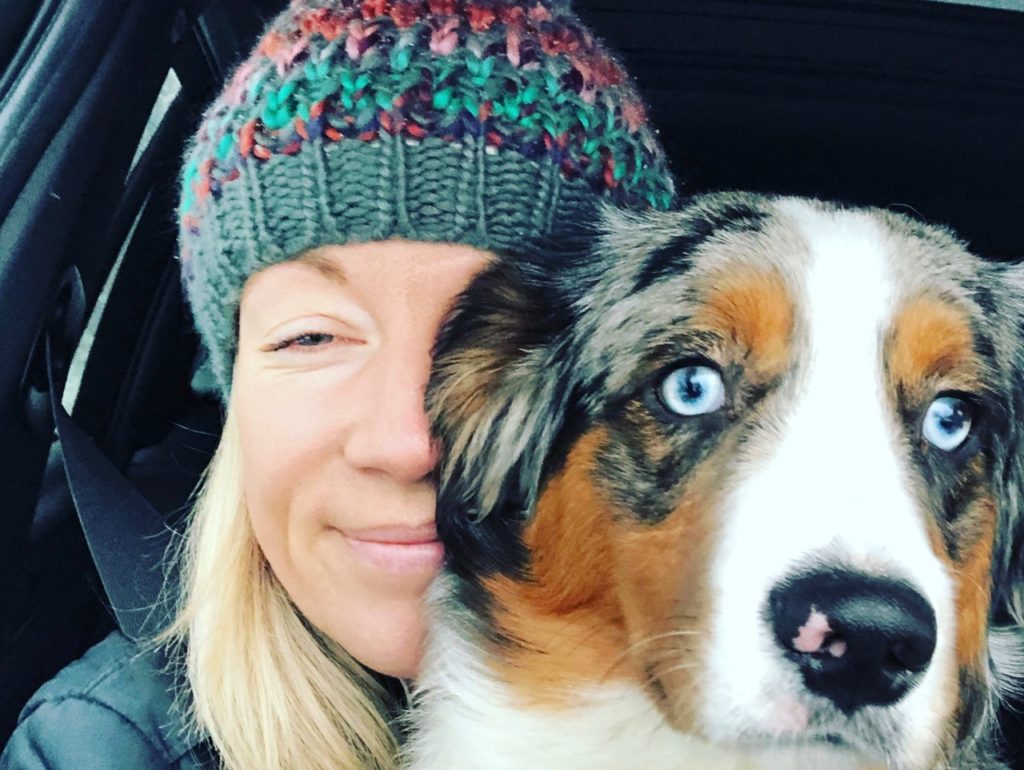 Rebecca Heard, the new Head of North America Marketing for evo
Industry retailer evo has a lot of news going on these days.
In addition to revealing a major expansion into Salt Lake City for what may be the company's most ambitious project yet, evo also just made a big new hire.
Rebecca Heard, who has worked at Lululemon and Apple, is joining evo as Head of North America Marketing. She starts July 30.
Rebecca is a Brit who moved from London to Squamish BC, and is passionate about the outdoors and working with brands that have a positive impact on consumers.
"Her experiences between two great brands, Apple and Lululemon, as well as her passion for what we do at evo position her incredibly well as we look to steepen our trajectory as a company," evo Owner Bryce Phillips told employees yesterday.
As far as the Salt Lake City project, the 100,000-square-foot building called Campus SLC will include an evo store, an existing outdoor retailer L9 Sports, a hotel, restaurants, an art gallery, a creative workspace, and a skatepark. Another recreational option will likely be part of the campus too, and details on that are expected soon. About 20,000 square feet of new construction will be added and available to lease as well.
Evo describes it as a group of complementary businesses designed to drive community around a shared passion for outdoor culture.
We followed up with Bryce to find out more about the project, which will be the fifth location for the company. Evo, which does the majority of its sales online, also has large, experiential locations in Seattle, Portland and Denver and recently bought five stores in Whistler.
In addition to running a thriving retail business, Bryce is a partner in a development company called evolution Projects that builds spaces that combine passion for recreation with restaurants, housing, work spaces, retail, and sense of community.
One example is the Fremont Collective in Seattle, which houses two restaurants, an evo retail store and indoor skatepark.
Another is The Pass Life, an Instagram-worthy housing development an hour from Seattle in the Snoqualmie Pass that has the goal of creating the mountain town of the future with an emphasis on recreation and community.
Why did you pick Salt Lake City for expansion?
Evo Owner Bryce Phillips: Salt Lake was a natural next step for us, especially having experienced the response in Denver, which we opened in 2016. There's a lot of momentum in SLC, but it also feels early in the sense that in certain ways, there is pent up demand for the kind of experience we are looking to deliver, yet it hasn't fully "tipped."
Also, we have a really solid web business there. Plus, it's a recreational hub which fits well with evo because of our focus on snowboard, mountain bike, ski, skate and wake.
SLC has a really strong community of passionate enthusiasts and we can't wait to create a "community center" for those looking to connect around our shared love for outdoor and urban culture. It's been a lot of fun to connect with friends of ours from SLC since first starting to consider both Salt Lake and this specific location.
Receiving deep insights, scheming on the opportunity and then going for a ride, ski/snowboard and tasty meal together has been pretty awesome.
It sounds like there is already an outdoor store there. How will that store work with the new evo store?
Bryce Phillips: Yes. L9 Sports has been a great partner that we've engaged early in this project. It can seem counterintuitive to many that we'd co-locate with one of our "competitors," but we really see it as a rising tide, not just in this project but generally speaking.
Yes, we both sell skis, snowboards and mountain bikes but we have a different approach and we are both confident that driving complementary traffic will create a net-win for both sides. I've become friends with the owner, Mitch Lamb, and have to call out how awesome he's been to work with.
How will this project be different from other evo developments?
Bryce Phillips: The scale, diversity of uses and our approach to making the entire experience cohesive really is a stair step for us. It will feel similar in some ways to what we have done in the past but we are really adding a number of new layers that should elevate the experience in a big way. This really is the culmination of so much of what we've done and learned over the last 20 years.
Do you think SLC is underserved as far as industry retail?
Bryce Phillips: Not necessarily. There are some great retailers in Salt Lake. That said, our approach to the project and our assortment is entirely different from what's out there.
Is evo buying the property or is this another development group? Are there partners in the project?
Bryce Phillips: Yes. We partnered with Lake Union Partners as well as some individual investors to acquire the property. It's a great group, aligned around the bigger vision and our desire to have a positive, lasting impact on the community.