Action Alert: Stop Sewage, Trash and Chemicals From Polluting Southern California Beaches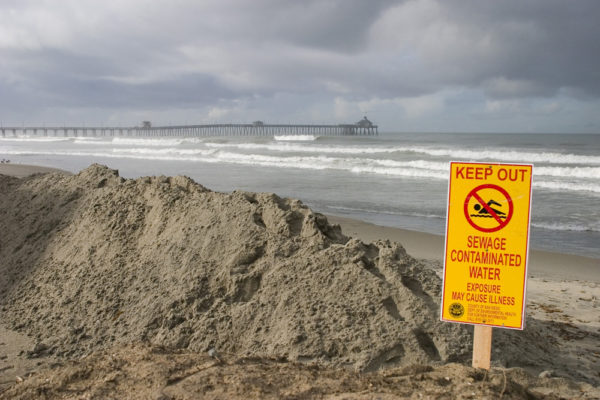 Clean Border Water Now
Our California coastline is under threat from the continual flow of raw sewage, pesticides, industrial chemicals, and millions of pieces of plastic garbage into our most southern coastal watershed.
Surfers and beachgoers regularly report sickness and rashes. Families worry about taking their kids to the beach. Local Border Patrol agents suffer chemical burns and risk getting flesh-eating viruses when doing their daily patrols.
Help put an end to this crisis in the Tijuana River Valley by supporting California Senate Bill 690.
This bill would provide $15 million in State funds for cross border pollution control and calls on the federal government to uphold the Clean Water Act by building and maintaining a wastewater diversion structure to address raw sewage flows.
Please take action today to protect the health and safety of these coastal communities, one of the few remaining saltwater wetlands and the ocean we all share.