What's Selling at WRV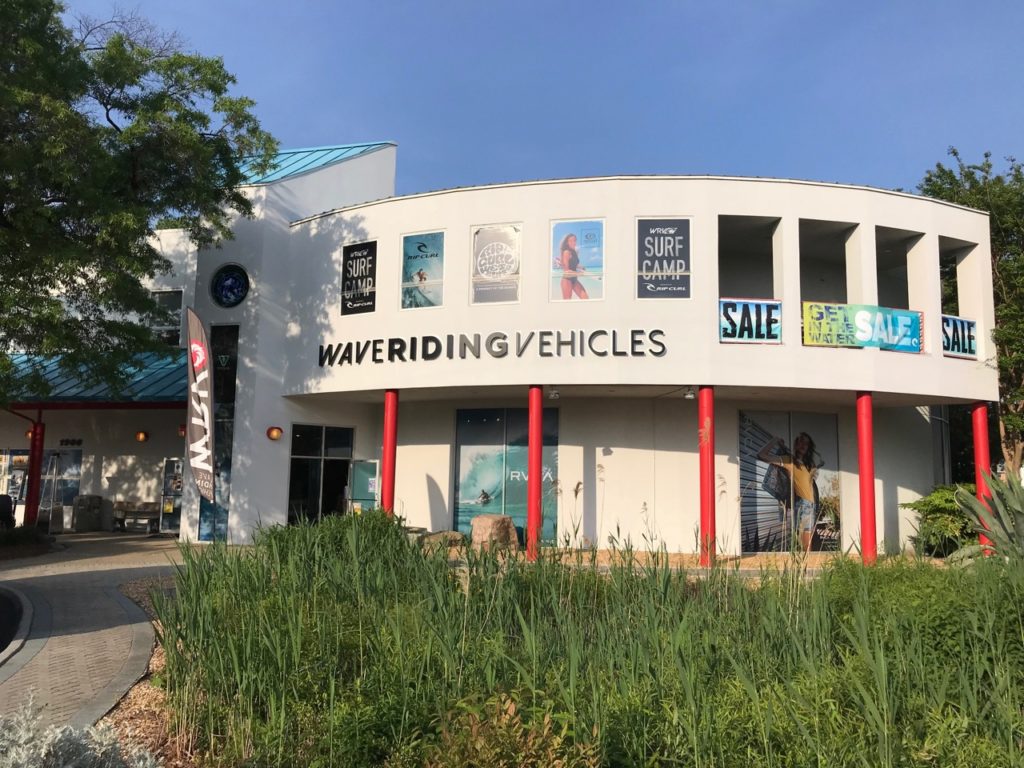 We checked in with LG Shaw of WRV, whose largest stores are in Virginia Beach and the Outer Banks, to see what is working so far this spring.
How are sales going this season?

LG Shaw: The late Easter helped to bring a lot of tourists to the region because it is typically warm enough by then to enjoy Virginia Beach, the Outer Banks and beyond.
Any standouts in men's apparel?
LG Shaw: Nothing crazy is shifting in men's. Hybrids are still gaining share and trunks are still leaning towards wild and art driven.
What's working in women's apparel?

LG Shaw: The girls are buying two-piece sets, jumpsuits and pieces with smocking.
Is swim for women selling this season, and if so any interesting brand or style trends?
LG Shaw: Swim is on pace with comps.
Bandeaus are back along with matching sets.
One pieces are all but dead.
Old school-inspired cuts and colors are trending.
Are people buying sunglasses? If so, what brands are resonating?

LG Shaw: Electric, Dragon and Oakley are still top performers for us.
Filtrate is also a standout for price point.
With our proximity to the beach and boating waterways we always sell a ton of sunglasses anytime the sun is shining and especially as it warms up.