NIXY Named Best Inflatable SUP Boards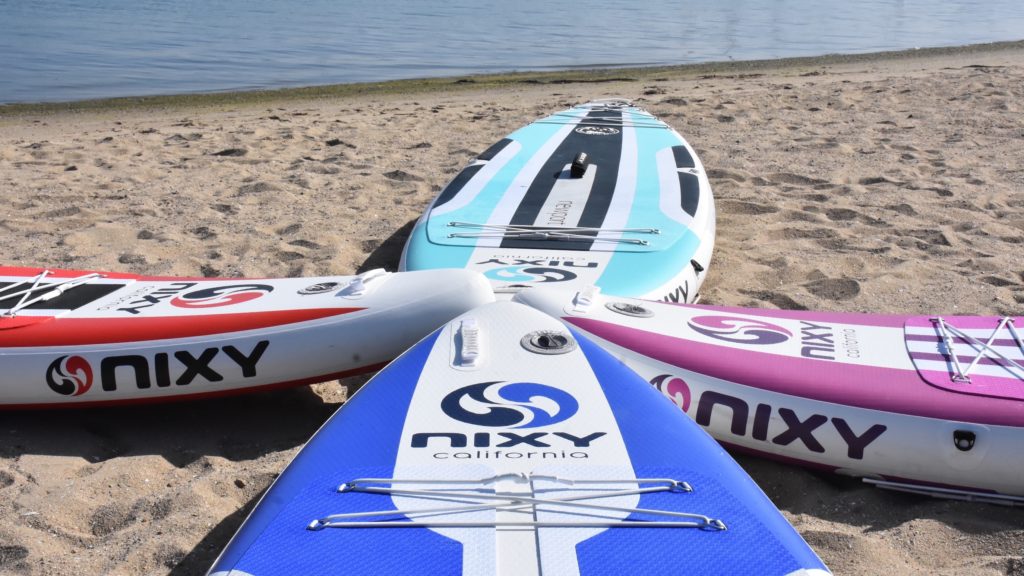 The latest collection of NIXY boards
Photo courtesy of NIXY
NIXY's high-quality, lightweight, affordable iSUP boards have barely hit the market and are already praised for their prime features.
Inflatableboarder.com, the leading online publisher of inflatable paddle board reviews, named NIXY Venice best SUP fitness board and NIXY Huntington best compact travel SUP. The site also recognized the NIXY Manhattan as "light, feature rich touring SUP" and NIXY Newport as "stable, light, affordable"
"NIXY's inflatable paddle boards have been reworked for 2019 and feature the latest in cutting-edge fusion technology and premium features. These boards are lighter than many other inflatable SUPs on the market and can be inflated all the way to 20 PSI for incredible rigidity." – inflatableboarder.com
"Our vision has always been to build the best iSUP for our customers. We listened to their ideas and together we developed the new G3 line that we feel accomplished our goal of creating an amazing paddling experience," NIXY Co-founder Ale Szczedrin said.
NIXY Huntington Review (2019 Ultra-Compact iSUP)
NIXY Venice Review (2019 G3 Fitness iSUP)
NIXY Newport Review (2019 G3 All Around iSUP)
NIXY Manhattan SUP Review (2019 G3 Touring iSUP)
For more information and to buy NIXY boards and accessories, go to www.nixysports.com
About NIXY
NIXY was founded in 2016 by Ale and Nicolas Szczedrin out of passion for paddle boarding and exploring the outdoors all over the world. The entrepreneurs, who have a background in graphic design, industrial design and engineering, couldn't find a portable, well made, lightweight and stylish board so they took matters into their own hands. Now, NIXY is poised to become a leader in the industry, offering high-quality, affordable rigid boards that are easy to use and travel with. All the boards are designed in California, embody California lifestyle and are named after California beaches. NIXY's mission is to influence others to take on adventure, boldness and a sense of fulfillment. www.nixysports.com
Connect with NIXY