Fortress Promotes New Sales Director, Curt Fry to Depart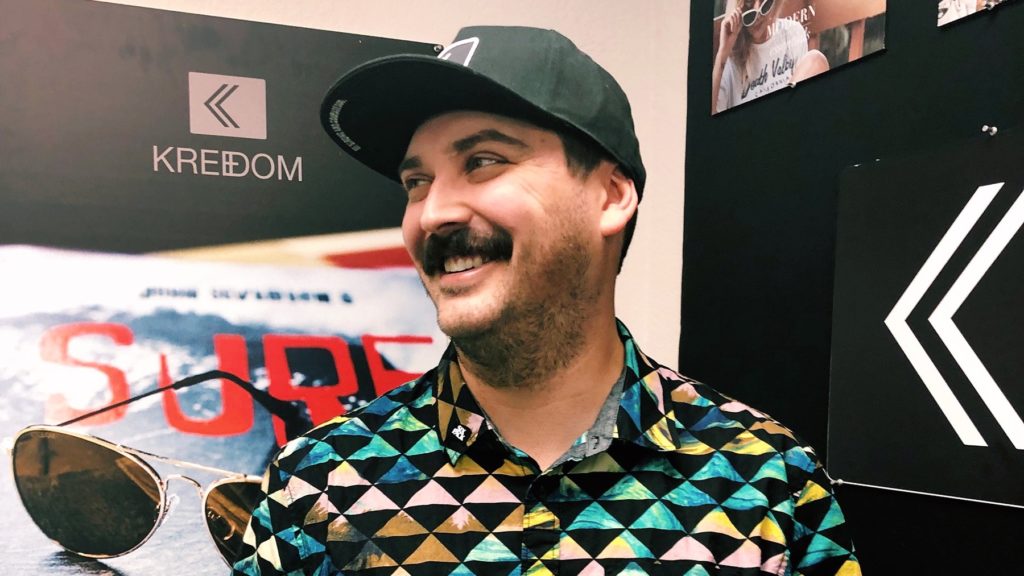 Kreedom, ROVE by Kreedom, and CrushEyes National Sales Director, Ryan Warner, in the lobby of Fortress' San Clemente, CA sales office.
Fortress Eyewear's CEO, Sean Sullivan has announced the promotion of eyewear industry veteran Ryan Warner to be the company's National Sales Director. Warner has served as Fortress' National Sales Manager for the past 18 months, and before that as East Coast Sales manager at VonZipper and Dot Dash. Warner will now be responsible for all domestic wholesale sales, managing the 14 national sales reps for Kreedom, ROVE by Kreedom and CrushEyes sunglasses and goggles brands.
Curt Fry, Fortress' VP Sales and Marketing, will be departing the company. Fry, who successfully led the sales division of Fortress for the past two and a half years, will consult with the company through a two-month transition ending July 15.
Fortress, headquartered in Henderson, NV with Sales and Marketing in San Clemente, CA, is the only outdoor and action sports eyewear company with distinct men's and women's brands. CEO Sullivan recently noted: "Kreedom and CrushEyes have had consecutive high growth years within the specialty retail channel. In many key doors, our combined men's and women's sales are topping the category in units, gross and margin dollars, not just in our moderate price, open sell eyewear category, but including the premium priced, behind glass brands as well. We are delighted with these results and believe Ryan has the skills, relationships and desire to lead the team and deliver even greater results for our retail partners."