Surftech Launches New Website for 2019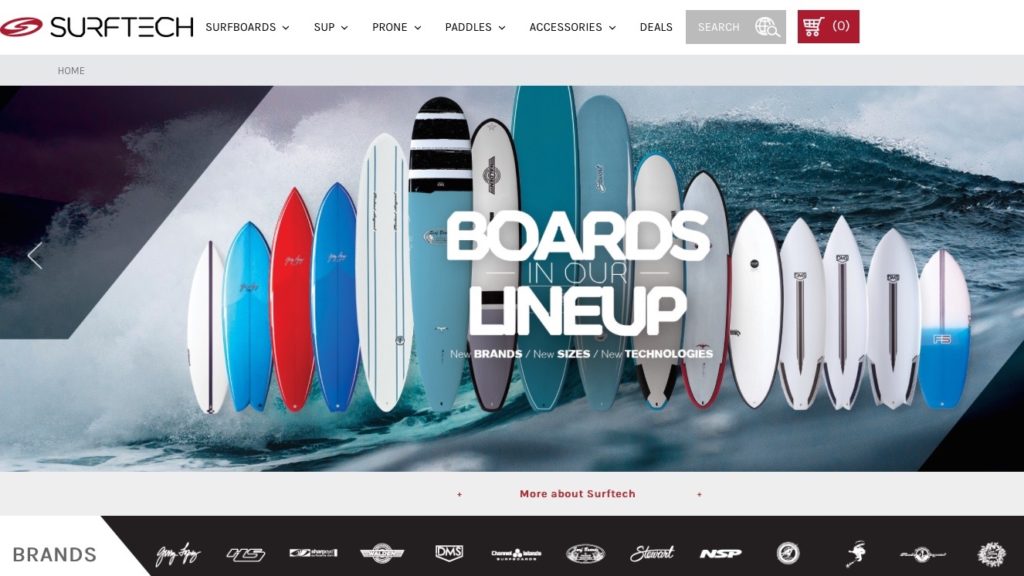 Surftech announced today the launch of their new e-commerce website (surftech.com), offering surfers, stand up paddlers, and prone paddlers a platform to shop, learn about Surftech's board technologies, and stay current with all of Surftech's brands. Surftech has partnered with some of the biggest shapers/brands in the surfboard, SUP, and prone industries, and now you can learn more about Surftech, Bark, NSP, Sharpeye, Channel Islands, Donald Takayama, DMS, Stewart, Robert August, Munoz, Softops, and soon to launch Gerry Lopez, Haydenshapes, plus Walden at surftech.com. The surftech.com redesign allows you access board info, team info, the latest news/events plus more, quickly, and easily.
"This redesign creates an online community that connects all the different shapers and designers that we work with under one website." says Dan Watts, Surftech Product / Marketing Director. "Designed for surfers, stand up paddlers, and prone paddlers world-wide giving the ability to shop for their next board seamlessly. Surftech.com visitors can now experience a better community feel thanks to our live Instagram feeds as well as Team pages, Facebook pages, Twitter links, plus the ability to share your products with friends and family. We learned a lot with our previous site and made the functionality and design of our new web site much more user friendly."
Surftech's new e-commerce website provides multiple views of all the products and allows consumers the ability to purchase boards, discounted products, and be the first to see new brands and products that Surftech is building. Website visitors can create online accounts, purchase product in our secure payment portal, and share products for a later date or share with friends and family.
About Surf Technicians
Shaping the Art of Technology:  Surf Technicians was founded in 1989 in a quest to find and utilize new technologies that would bring game improvement to surfers of all abilities everywhere.  We build boards for many of the best and most popular surfboard brands on the planet and we were the first to do it! Today we continue to employ the most advanced materials and manufacturing technicians available. We continue to push every boundary utilized in manufacturing, while also attaining a high level of sustainability.  We build what others can only dream of doing.  Visit us at www.surftech.com for additional information.