Roxy Debuts Sister Collection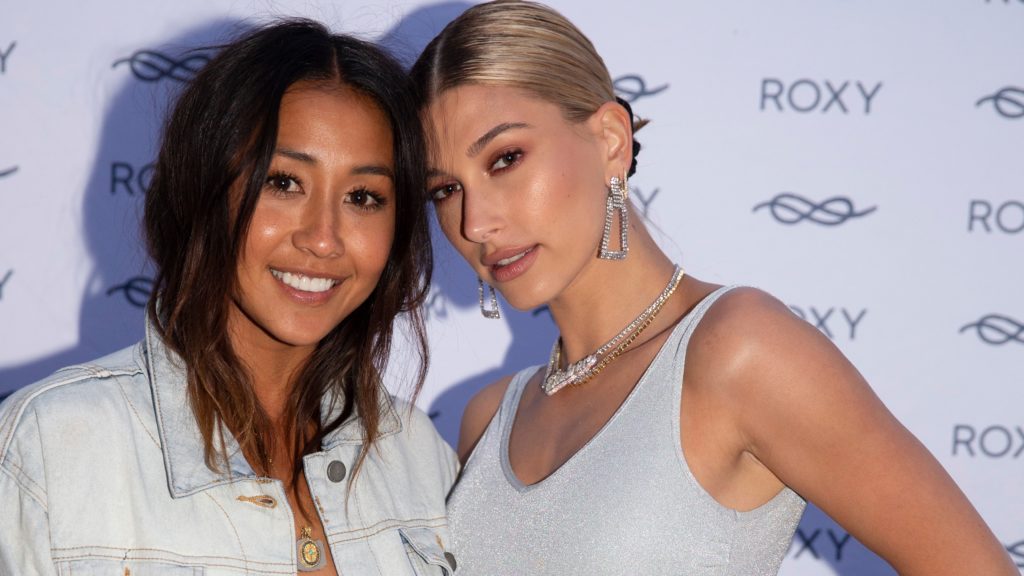 Last night, ROXY celebrated the nexus of female friendship with Sister, a collection inspired by the bond between two women: ROXY surfer Kelia Moniz and international model Hailey Bieber. Devoted to celebrating women empowering one another, ROXY chose to dedicate a capsule collection to the two friends. Rich in tension and saturated with style, Sister excites in counterpoint – a perfect parallel to its creators. Proportion, texture, and form buzz in fauvist lines, soft statement hues, easy to wear staples and innovative swim shapes. The collection exudes youth and freshness. The collection campaign showcasing the two friends was shot on the beaches of Hawaii by New York based artist, Joe Termini, Kelia's husband and a close friend of Hailey's. The collection will be available on roxy.com and in select shops worldwide on March 20th, 2019.
"We met for the first time on a New York summer day, swimming at the lake with a bunch of our friends. She did a cartwheel off a very high diving board, belly flopped and let's just say we've been friends ever since!" – Kelia Moniz
"Working with my best friend is such a treat! We got to shoot the campaign together in Kelia's home island of Hawaii and the entire experience was fantastic. I'm especially happy this could be done with ROXY, a brand whose values I really respect and who never ceases to celebrate women!" – Hailey Bieber
ABOUT HAILEY BIEBER:
Hailey Bieber has quickly established herself as one of the most sought-after models of her generation and is making a name for herself on and off the runway. After receiving her big break courtesy of LOVE magazine, she has since appeared on runways for the world's most famous designers and graced the covers of internationally acclaimed editorial publications such as Marie Claire, Harper's Bazaar, Elle, and VOGUE Magazine.
ABOUT KELIA MONIZ:
With 2 world championship titles, Kelia is one of the most graceful, carefree, and above all, versatile surfers in the world. As a young child, Kelia and her four brothers were dropped off at Waikiki early in the morning and didn't get picked up 'til sundown. By fourteen, she was not only competing against the world's best in longboarding, but also beating them. She's known as "Sister" among all the South Shore folk because that's what she's become to the world at large. Kelia's biggest goal: "I want to help make women's surfing bigger."
ABOUT ROXY:
ROXY, a brand of Boardriders, Inc., has been empowering female pioneers since 1990. The first and only exclusively-female global action sports brand, ROXY specializes in the development and design of trend-leading, technically innovative lifestyle and performance wear inspired by the Mountain & the Wave. By creating first-of-its-kind products designed for surfing, winter sports, fitness and yoga & cultivating a breed of female pioneers who changed the course of sport, ROXY has empowered all women to challenge the status quo in every arena of their lives.