Jeremy Jones Receives Major Recognition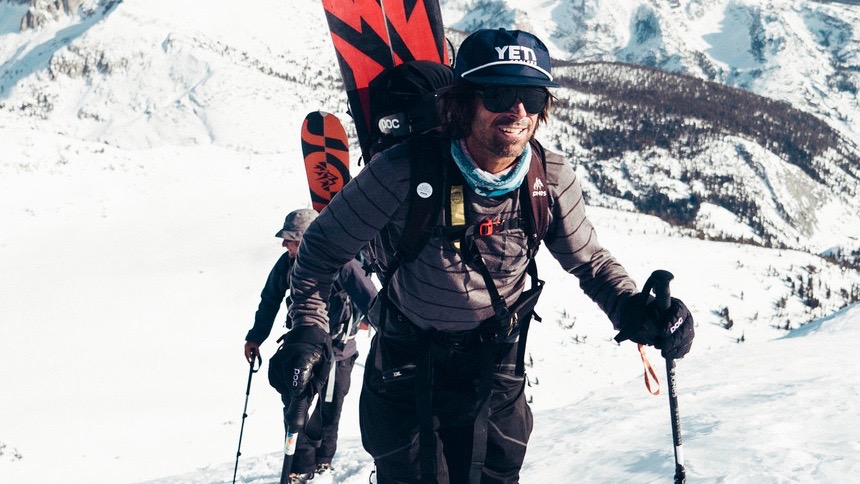 Jeremy Jones at Home in the Mountains.
Photo by: Nick Kalisz
This past weekend, ThirtyTwo's snowboarding legend and climate activist Jeremy Jones was awarded with the prestigious David R. Brower Award for his leadership and commitment to preserving mountain regions worldwide. Presented by the American Alpine Club, the David R. Brower Award lands Jones amongst the industry's greatest climbers and activists: Tom Hornbein, Michael Kennedy, Jim Donini and many more.
Brower, who is notably remembered for saving the Grand Canyon and Dinosaur National Monument from being dammed, paved the way for the snowboarder to fight for change. Jones reflects on the tremendous accomplishments of Bower by stating, "Looking back it'd be hard press to find a single person who didn't think [the Grand Canyon] was a good idea."
Jones took note of not only Brower's spoken words, but his actions. From snowboarding, filming, environmental advocacy or the creation of Protect Our Winters (POW), the underlying theme of Jones' mission to preserve our planet can be found. The rider states in order to protect these incredible places, we must fall in love with nature.
Jones most recent work to raise conversation and urge action for climate change can be found in his film Ode to Muir where he followed in the footsteps of Bower and not only called for change, but got his hands dirty by taking a lens through the High Sierra. Additionally, one of the most notable forms of actions taken by the rider would be the 2007 launch of his non-profit foundation POW which turns passionate outdoor people into effective climate athletes.
ThirtyTwo is proud to have a hands-on rider, legend and activist apart of the T32M!
About ThirtyTwo
Established in 1995, ThirtyTwo® was created by snowboarders for snowboarders.  Rider-owned and privately held since day one, ThirtyTwo® has led the snowboard market with new and never before seen innovations in technology, performance, comfort and eco-friendly initiatives.  All ThirtyTwo® products have been tested and approved by the best snowboarders in the world.  For additional information, visit thirtytwo.com.
About American Alpine Club
MISSION: To support our shared passion for climbing and respect for the places we climb.
VISION: A united community of competent climbers and healthy climbing landscapes.
AUDIENCE: Everyone who loves climbing.
CORE VALUES: Authoritative climbing information, knowledge and resources benefit and inspire us and future generations.
Advocacy and leadership advance our climbing interests and promote conservation.
Community and competency strengthen and embolden us to push our limits.
About Protect Our Winters (POW)
Protect Our Winters (POW) is a 501(c)(3) nonprofit. Founded by professional snowboarder Jeremy Jones in 2007, POW turns passionate outdoor people into effective climate advocates. POW leads a community of athletes, thought pioneers and forward-thinking business leaders to affect systemic political solutions to climate change.