Hari Mari Launches Closed Toe Shoes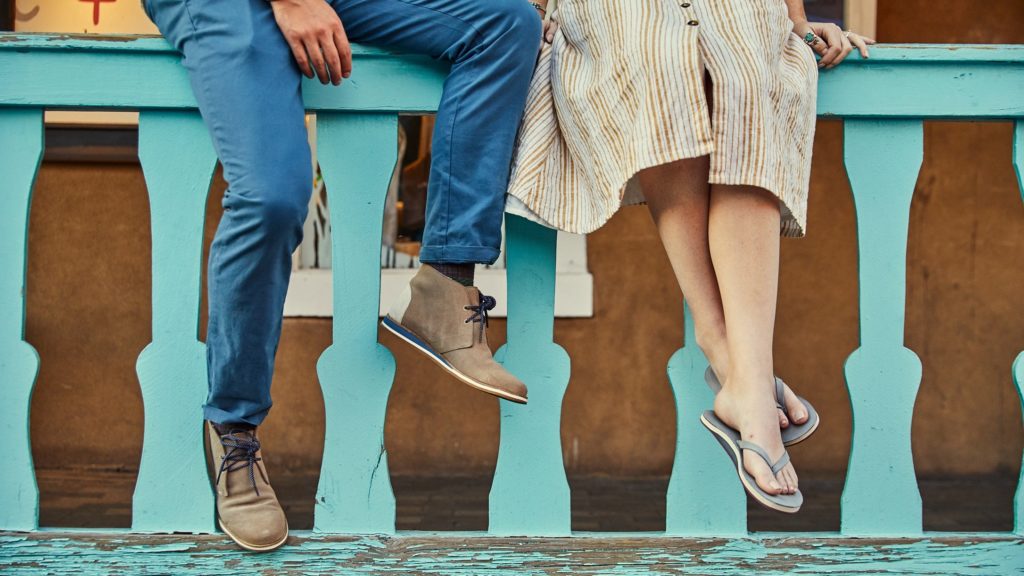 Hari Mari, the premium sandal brand known for infusing color & comfort into its distinctive flip flop lines, announced today it's branching out into a completely new product category this Spring by launching three new distinct lines of closed toe shoes for men.
Over the years and since the brand's inception in 2012, Hari Mari has received a myriad of requests from its core customers asking for the Dallas based flip flop company to make more than flip flops.  In response and after more than two years of product development, Hari Mari is adding men's shoes to their assortment – a chukka, a retro runner, and a desert boot and with several colors in each design.
All three styles are constructed with water-treated suede, organic hemp, dual-density foam foot beds with arch & heel cupping for added support & cushion, wick-away polyester performance liners, and two lace sets – solid and flecked. Each pair is completed with Hari Mari's 100% rubber, non-marking and boat safe outsoles to ensure for greater grip and traction.
"Hari Mari's launch of men's shoes  has been years in the making. We wanted to be absolutely sure we were bringing something different to the table, something of value. For us, that meant making sure our new boots and shoes upheld Hari Mari's fanatical commitment to creating insanely comfortable footwear with a timeless look and feel. And, we feel like we've hit that mark with these just launched styles," says Founder Jeremy Stewart.
Nordstrom, Zappos and hundreds of top tier specialty retailers across the country will be carrying the product starting Spring 2019 and the shoes can also be found on HariMari.com with prices ranging from $85 to $140.
ABOUT HARI MARI
Hari Mari was founded in 2012 by Jeremy & Lila Stewart. The beginnings of the brand were born out of the Stewart's time spent in Indonesia, where each worked on projects related to improving kids' lives: Jeremy, making a documentary film on helping kids suffering from hunger & malnutrition in Southeast Asia; Lila, working closely with the American Women's Association, volunteering for orphanages in and outside of Jakarta.
Moving back to the States and wanting to continue to help children in some capacity, the married couple recognized an unmet need for comfortable & colorful flip flops at a premium level. The idea for creating a quality-driven flip flop brand that would support kids was born.
Seeing a lot of companies helping children abroad, Hari Mari decided to focus its efforts in the U.S., and was stunned to discover pediatric cancer is the most fatal disease among American children, more fatal than all other childhood diseases combined.  It clicked from there. Hari Mari's commitment now sees 1% of sales going to support kids battling cancer. It's called Flops Fighting Cancer.
Hari Mari's offices and storefront are located at 208 S. Haskell Ave. Dallas, TX 75226. For updates on Hari Mari, follow their linked Facebook, Instagram, Twitter and Pinterest accounts.