Arbor Snowboards Adds New Managers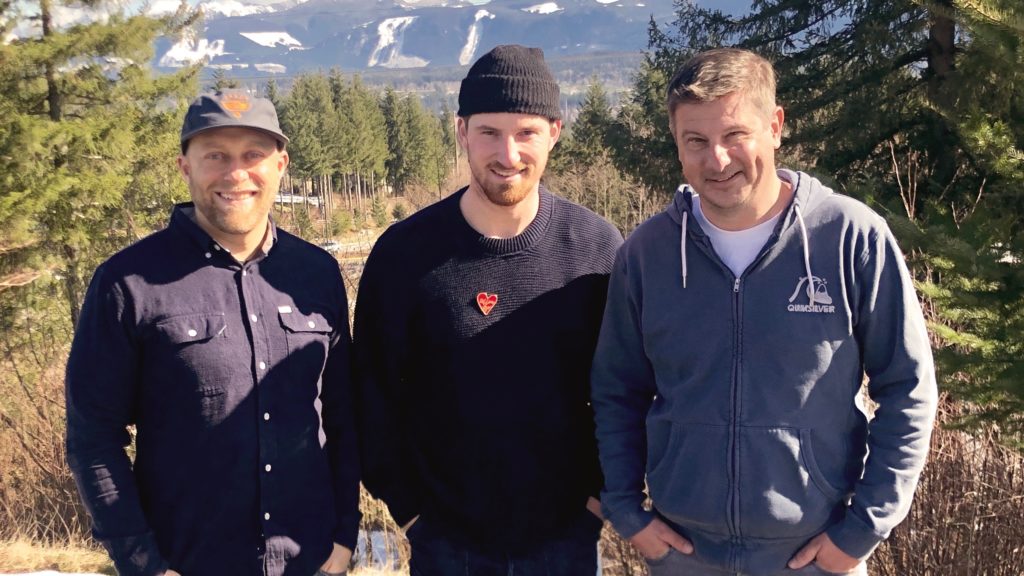 John Crouch, Dave Marx and Ben Hayes
Arbor's snowboard division has brought three new members onto its management team to build on the brand's momentum, and help take the program into its 25th year in business, and beyond.
Ben Hayes has come on as Arbor Snowboards' Product Director. Ben will oversee the design and development teams, and ensure that each new offering stays true to Arbor's 24-year heritage for building mindfully crafted snowboard products known for both quality and performance. Ben brings tremendous experience from his 20 years at Burton; a deep knowledge of woodcraft from his work at Taylor Guitars; and the ability to work outside the box from his time at Signal.
John Crouch has been promoted to Global Sales Manager, coming in-house after an incredibly successful 10-year stint as The Arbor Collective's sales agent in the Pacific Northwest. John's efforts with a range of accounts, from critical specialty doors to important regional and national chains, has been instrumental to Arbor's success. John will now be taking his strong dealer oriented style to the management of Arbor's global sales team.
Dave Marx has joined Arbor Snowboards as Global Marketing Manager. His passion for the snowboard community and vertical marketing experience will be critical, as Arbor looks to build on past marketing strengths, and better highlight its sustainability, product, team, and artist endeavors. Dave's time at core retail; the summers he spent working at High Cascade; and the marketing experience he gained at Fuse, Snoqualmie, and over the last five years at Mervin Mfg. make him the ideal lead to take the Brand's unwavering message into the future.
"I'm always happy to see the family grow, and gratified to know that we can find leaders with this level of experience, who are totally committed to snowboarding, and stoked on what we've been doing at Arbor since day one," said Bob Carlson, The Arbor Collective's Founder / CEO.
"We're fortunate to be able to invest in highly competent people, which allow us to keep pace with the brand's growth trajectory" said Charlie Mehrmann, Arbor Snowboards' GM. "Our goal has always been to support our dealers with the marketing, service, and products that will continue to ensure our shared success"
About the Arbor Collective:
Since 1995, Arbor's mission has been simple and unchanged; blend innovative construction, with aspects of traditional craftsmanship, and a steadfast commitment to sustainable materials and methods.  Arbor sees this as the best way to deliver the performance and quality required for pursuing snowboarding, skateboarding, and the good times that happen along the way.  For 24 years, Arbor has been proud to highlight the athletes and artists who support this approach, and contribute so significantly to the Brand's efforts. This mindful, more collective style ensures the planet is always considered as Arbor develops unique products for chasing life's great lines.