The Story Behind Hurley's Collaboration with Carhartt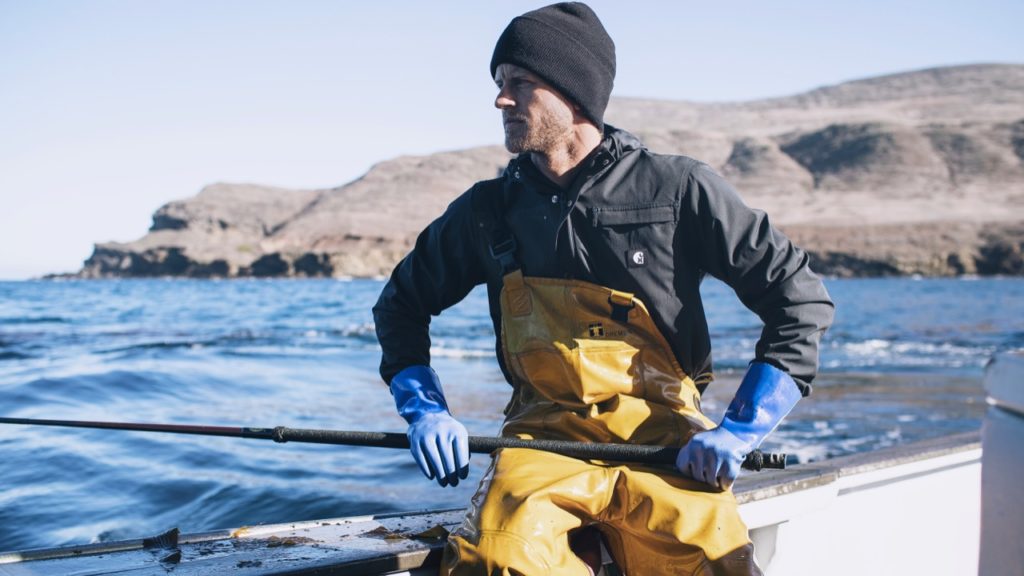 Hurley and legendary workwear brand Carhartt have just launched a year-long collaboration.
Hurley's Evan Slater answered some questions for us about the project.
How do a workwear and a water brand mesh together?
Evan Slater: It really comes down to brand values. When our Creative Director Ryan Hurley considered new brands to partner with for future seasons, Carhartt felt like a good fit for a lot of reasons.
There's a strong family legacy with both brands and both brands are purpose-driven, making gear intended for a very specific customer.
For Carhartt, it's the tradesperson. For Hurley, it's the water enthusiast. So we imagined what the two brands working together might look like, and ultimately we envisioned durable, lightweight product built to outwork the water.
Ryan began our relationship with the Carhartt team almost two years ago now, and it's safe to say that the original vision has exceeded expectations.
How were the products picked and why?
Evan Slater: Both design teams put in a lot of time together and focused on the brands' two key franchises: boardshorts for Hurley and outerwear for Carhartt.
We asked the question: how can Carhartt's design principles inform Phantom, and how can Hurley's design principles inform Carhartt's key outerwear signature pieces?
There are a handful of supporting items and fun surprises, but this was the exercise at its core.
What about when it comes to color, what was the aesthetic the brands were going for?
Evan Slater: Carhartt Brown is an iconic color for Carhartt and cyan is a foundational tone for Hurley, so many of the products spun off this in some form.
How will you market the collaboration?
Evan Slater: We've started our consumer-facing, digital rollout and the reception has been amazing. In addition, we plan on teaming up with Carhartt for a number of consumer-facing events throughout the year, starting with an Ocean to Table Tour on the West Coast in late February.
Beyond just two brands partnering on great product, we've been working closely with the Carhartt brand team on a bunch of great stuff. From seeding to PR to events, it really has been an exercise of 1 + 1 = 3.
What kind of retailers are carrying the pieces?
Evan Slater: Both Hurley.com and Carhartt.com are carrying the collection, along with handful of core specialty retailers, and select items are also available at Dick's Sporting Goods.
I saw on Hurley.com that a few pieces have already sold out. Which have had the most response, and will you be able to chase refill orders?
Evan Slater: All items are selling extraordinarily well, but the beanies and jackets sold out within a couple of days. Fortunately, we have replenishment coming soon.
Is this a one-season collaboration or will there be additional products coming this year?
Evan Slater: This will be a year-long collaboration. Coming up next: Phantom Boardshorts reimagined through a Carhartt lens. Stay tuned!