Surfline Introduces Major Surf Cam Innovations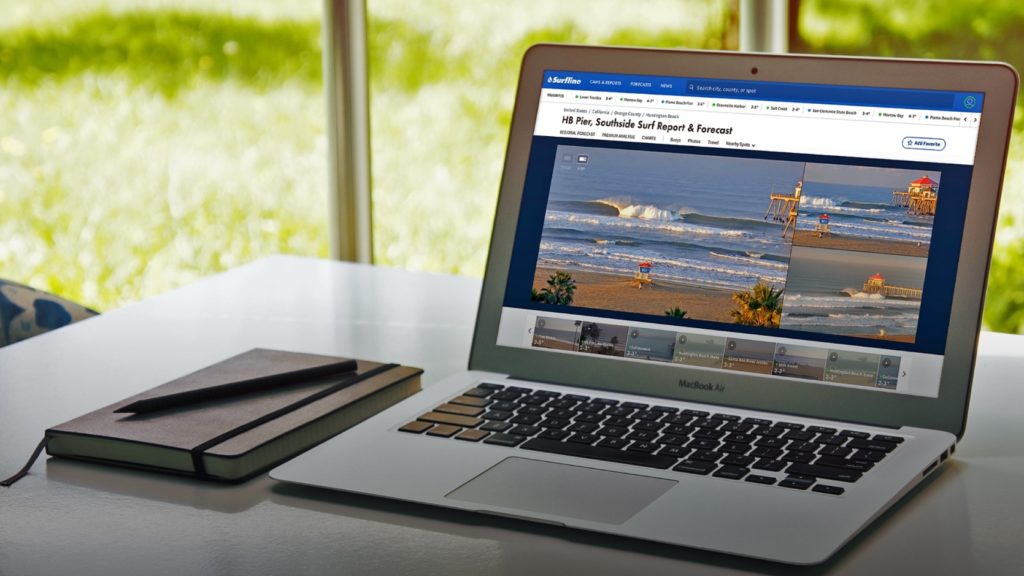 Today, Surfline announces its latest round of ongoing innovation — an expansion of the company's already extraordinary surf camera network, pinch-to-zoom screen interaction in its iPhone app, and a new Multi-Cam Player that allows all cameras at a given location to be viewed in a single browser window.
"In much the same way Surfline revolutionized the science of surf forecasting, we are continuing to offer remarkable new ways to view and interact with surf cameras," says Dave Gilovich, Surfline's Brand Director. "We are particularly proud of our new Multi-Cam Player at premier locations like Pipeline, Steamer Lane and Huntington Beach, which expands a user's point of view beyond the single lens to create a rich, multi-dimensional experience."
Also new for 2019 is Surfline's pinch-to-zoom capability, which allows surfers viewing a camera on the company's popular iPhone app to zoom in on a specific section of a wave or ride, providing infinitely more context and detail.
These important user-experience updates follow the addition of 87 new camera locations in 2018, growing the company's network to over 500 cams worldwide. This represents over 500 opportunities to instantly check the surf in lineups around the globe not only in real time, but, with Surfline's proprietary Cam Rewind option, earlier that morning, or previous day or even four days ago.
For more information about Surfline's next generation of surf-camera technology, read the full article.
About Surfline
Surfline's websites, apps and data feeds are used each day by surfers around the world to be inspired, entertained, and of course, to Know Before You Go, Surfline's tagline. Powered by a 30-year data set, proprietary swell/surf/wind modeling and a team of meteorologists and scientists with more than 100 years of combined experience, Surfline's forecasts are unrivaled. With live HD cameras at over 500 surf destinations worldwide and award-winning editorial content, Surfline is the trusted source for all things surf. Surfline is also the company behind Buoyweather and Fishtrack, the leading ocean forecast products in the fishing, boating and marine spaces. For more information visit Surfline.