Katin Drops Spring '19 Collection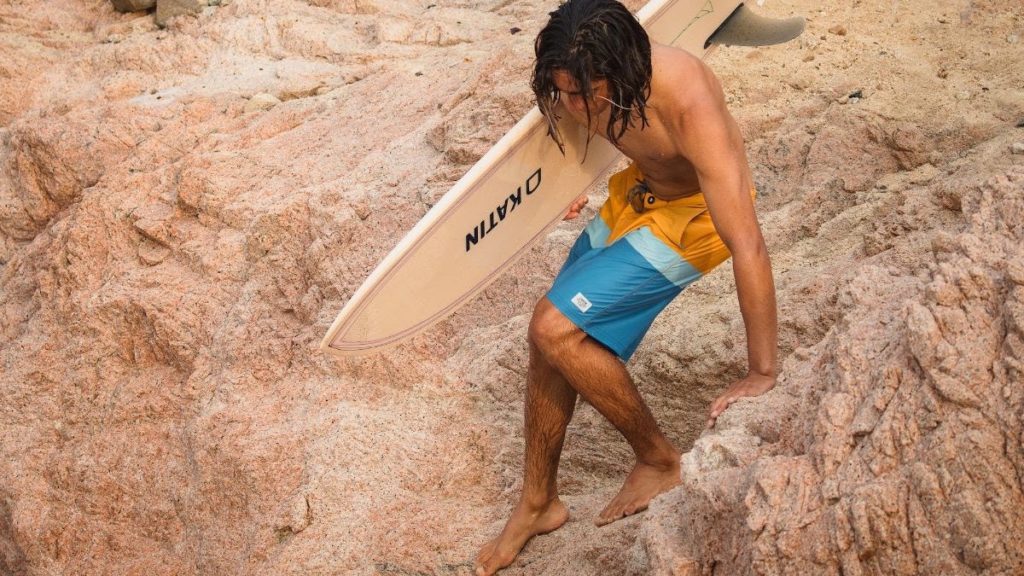 Celebrating its team's passion for boundless exploration, Katin chased the swell down to Cabo San Lucas, Mexico to soak in the southern sun, surf and sights for the Spring 2019 Collection.
The new Spring '19 Collection is available now online and in-store.
Tucked away at the tip of Mexico's Baja California peninsula in Cabo, the Katin crew with Katin team riders Zack Flores and Isle Anderson in tow, eagerly embraced the local culture, exploring everything from surf spots and taco stands to some of Mexico's most historic buildings and cobblestone streets.
Taking Katin's iconic 70's surf history in company with Mexico's vibrant terrain, the Spring '19 line combines vintage-inspired patterns with bright and bold detailing. Featuring retro floral motifs paired with muted earth-tone hues, the Spring '19 collection beautifully blends with Cabo's soft sandy beaches and painted streets.
The new Spring line also introduces new fabrics and custom washes in all categories, offering art deco-inspired surf trunks, as well as eye-catching tile prints and seasonal hues of Spanish blue, herb, flamingo pink and cactus green.
Katin takes pride in making California's first surf trunk and continues its commitment to making high-quality lifestyle apparel and durable surf trunks.