HUF Channels NYC Roots For Its Spring Collection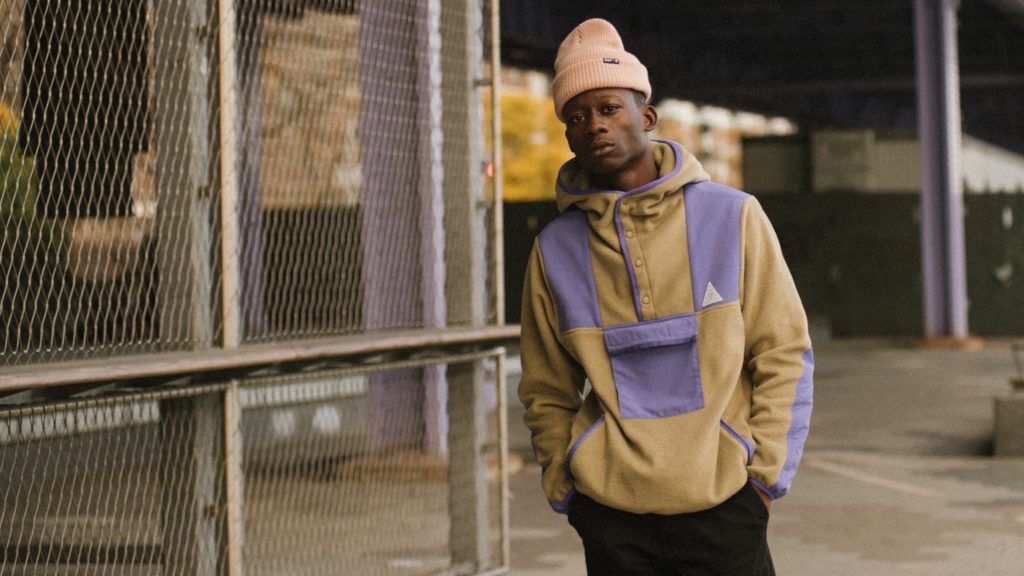 This season, HUF proudly presents its Spring 2019 Collection, a dynamic apparel and footwear offering celebrating HUF founder Keith Hufnagel's roots as a skateboarder brought up in 90s-era New York City.
Looking to iconic NYC landmarks, skate spots, and street-level vernacular, the collection captures the city's diverse spirit while bridging Big Apple-nostalgia with contemporary times. Thematic patterns such as the "Highline" floral evoke springtime in the city's parks, historic periodicals-inspired repeats take shape in the "Fake News" and "Blacked Out" prints, and interwoven graphics riff on vintage NYC paraphernalia. Featured footwear consists of special-edition team rider colorways, customized by Jake Anderson, Dick Rizzo, and Matt Gottwig.
To commemorate the release, graffiti-artist and long-time friend of the brand, Eric Haze, has hand-painted a HUF mural at NYC's renown 12th & A skate spot in the Lower East Side.
The Spring collection retails from $10-$120 and is set to release February 14th at HUF's flagship stores, HUF online, and at finer retailers worldwide.
About HUF
Founded in 2002 by professional skateboarder Keith Hufnagel, HUF is a Los Angeles based manufacturer of premium footwear and apparel designed for contemporary skate and lifestyle. Inspired by Keith's unique experiences traveling the globe as a skateboarder—and represented by a world-renowned skate team & group of ambassadors—the clean, classic brand aesthetic of HUF embodies a diverse array of cultural inspirations and ideas.
What started as a small boutique on an offbeat block of San Francisco's Tenderloin District has now become one of the most recognized pioneering skateboard and lifestyle brands worldwide. Made by skateboarders, for skateboarders, HUF represents not only a more refined and forward-thinking skateboard brand, but also any individual inspired by the vast array of countercultures that parallel skateboard mentality.