Vans Premieres "Together Forever"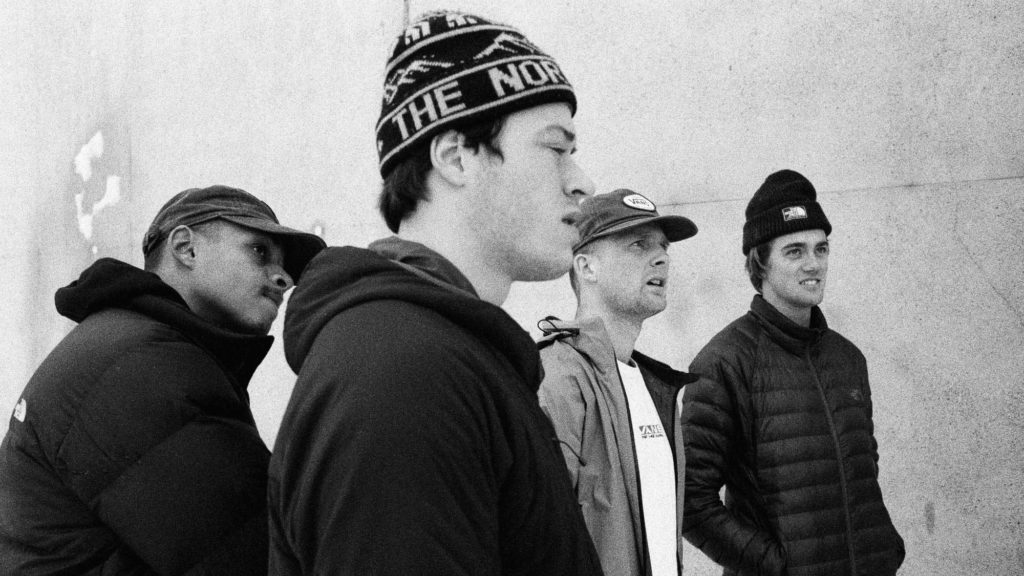 Vans proudly presents the official worldwide release of Together Forever, the brand's latest team snowboarding film. Coming off the heels of Vans' first full-length film LANDLINE., film director Tanner Pendleton returns this season with a short-length project featuring Vans snow team riders Jake Kuzyk, Arthur Longo, Sam Taxwood, Danimals, Pat Moore, Cole Navin, Hana Beaman, Darrell Mathes, Dillon Ojo and more. Filmed primarily on Kodak 16mm film on location in Japan, France, Russia and Finland, Together Forever follows a group of individuals-turned-family as they travel the world and do what they love most.
"Everyone was happy to get back on their snowboards by the time the team finished the LANDLINE. premiere tour and we went straight into one of the longest and best trips of my life. These guys are like family to me and I'm really proud of what they do, on and off their snowboards."
– Tanner Pendleton, Director
"Filming for Together Forever was a really fun experience. The Vans team was bouncing around the world for all the LANDLINE. premieres and filming this new footage in between the tour stops. That's the kind of thing I dreamed about doing when I was a little kid. I'll never forget it!"
– Jake Kuzyk, Vans global snow team rider
Starring Vans Snow Team Riders:
Sam Taxwood
Blake Paul
Dan "Danimals" Liedahl
Pat Moore
Darrell Mathes
Jake Kuzyk
Leanne Pelosi
Hana Beaman
Mary Rand
Dillon Ojo
Arthur Longo
Parker Szumowski
Cole Navin
Benny Urban
Vans' latest team snowboarding film, Together Forever  is available to watch here!
Learn more about the Vans Snow team at Vans.com/Snow and follow @VansSnow for updates throughout the season.
About Vans
Vans®, a VF Corporation (NYSE: VFC) brand, is the original action sports footwear, apparel and accessories brand. Vans® authentic collections are sold in 84 countries through a network of subsidiaries, distributors and international offices. Vans® has over 2,000 retail locations globally including owned, concession and partnership doors. The Vans® brand promotes creative self-expression in youth culture across action sports, art, music and street culture and delivers progressive platforms such as the Vans Park Series, Vans Triple Crown of Surfing®, Vans Pool Party, Vans Custom Culture, and Vans' cultural hub and international music venue, House of Vans.
Vans, "Off The Wall" Since '66
www.vans.com
youtube.com/vans
instagram.com/vans
facebook.com/vans
twitter.com/vans_66