TGR Wins Best 2018 Film From Powder and Surfer Magazines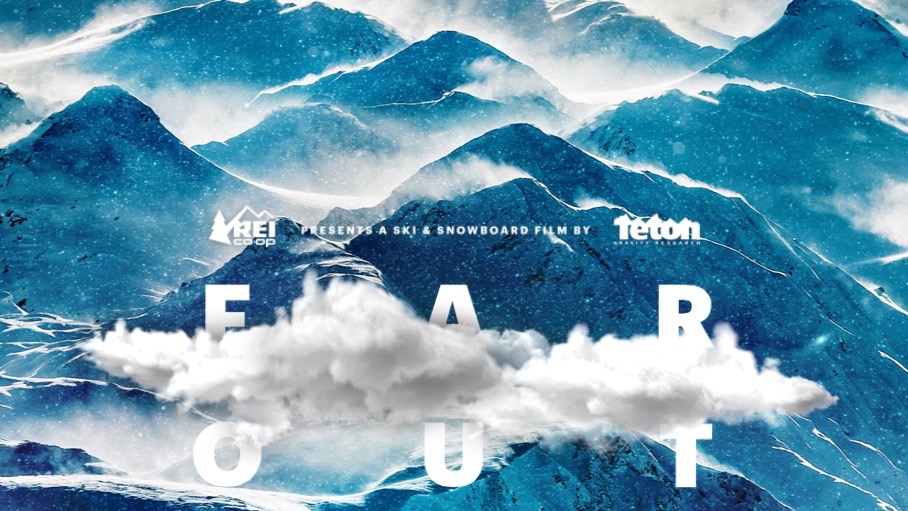 Teton Gravity Research had a sweet 2018, and the cherry on top arrived this award season. Two of them, in fact. TGR now has the distinction of being the only filmmakers to win big at both the Surfer and Powder awards.
Andy Irons: Kissed By God
TGR's Andy Irons: Kissed By God, won Best Documentary of 2018 by Surfer Magazine.
It's an unflinching look at bipolar disorder and opioid addiction as seen through the life of the surf-world icon.
"Kissed by God is the most emotionally charged and intricate film I have ever directed with my brother Todd," says Steve Jones, Founder, and President at Teton Gravity Research. "I am honored to have earned the deepest level of trust with the Irons family, to finally deliver the uncensored story of Andy's life. To receive this award on a film of such sensitive subject matter around one of surfing's most prolific figures is a huge honor."
The Surfer Awards are often called "the biggest night in surfing."
"This year was unique in that the Best Documentary category was the strongest it's ever been, filled with some of the best surfing docs we've ever seen," said
Todd Prodanovich, Editor of Surfer Magazine. "For 'Andy Irons: Kissed by God' to win is a real triumph, but it also should come as no surprise to anyone who has seen the film. It's a beautifully-told story about one of the most complex, dynamic, beloved and ultimately tragic figures surfing has ever had. 'Andy Irons: Kissed by God' was a film that the surf community truly needed."
Catch the trailer and rent or download the film here .
FAR OUT
FAR OUT received Movie of the Year honors from Powder Magazine. This is TGR's fifth Movie of the Year win at the Powder Awards (the others were High Life, 2004; Re:Session, 2009; Almost Ablaze, 2014; For Lack of Better, 2016). TGR co-founder Todd Jones and Far Out editor Blake Campbell were on hand to accept the night's biggest award. TGR also won the award for Best Post-Production and Best Powder .
In his acceptance speech, TGR co-Founder Todd Jones simply said: "I'm a ski bum, and the first thing I do every day is figure out where I'm going to get my next powder turn, and how I'm going to make it happen." In a way, FAR OUT is a reflection of this vibe.
It features a who's who cast of snowsport titans, from Angel Collinson and Jeremy Jones to Elyse Saugstad and Sage Cattabriga-Alosa, and delivers a message of a serene mind and a satisfied soul as the crew explores British Columbia, Girdwood, AK, Slovenia, Albania, Russia, Jackson Hole, Crested Butte + more.
"You are far out when you feel the cold winter air in your lungs, the sting of wind-driven snow on your face, and when you realize how insignificant you are in this extraordinary far out world. Go, my friends. Don't look back. Lose yourself and maybe you'll find yourself," TGR describes.
If that didn't make you grab your sticks and drive to the pass, catch the trailer and rent or download the film here .
"Powder Magazine is honored to present skiing's longest-running and most prestigious award ceremony celebrating the artistry and athleticism in ski filmmaking and photography," said Matt Hansen, executive editor of Powder.
About Teton Gravity Research
Teton Gravity Research is regarded as one of the premiere lifestyle and action sports brands in the world. Known for original, custom and branded content. TGR's world-class storytelling has captivated audiences for more than 21 years. With 39 award-winning films, numerous television series, and national commercial spots TGR delivers a global, multi-channel footprint. Teton Gravity Research is one of the fastest growing media brands with a thriving millennial audience, award-winning multimedia film projects, a rapidly growing experiential platform and unprecedented viral content. TGR is a proud member of the Surfrider Foundation, 1% For The Planet, BICEP, IMBA, and Protect Our Winters. For more information on TGR, visit TetonGravity.com.