Looking Back and Ahead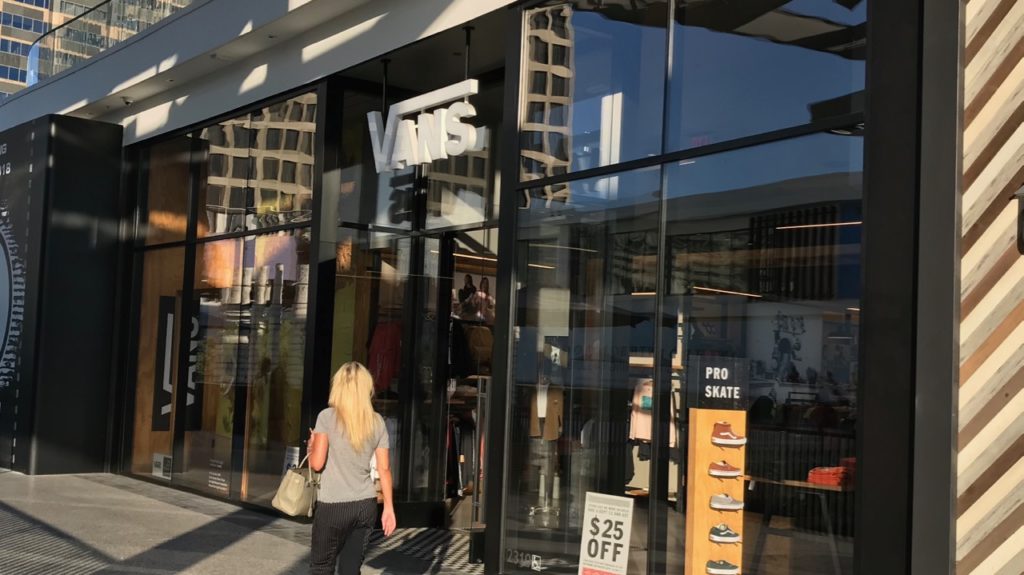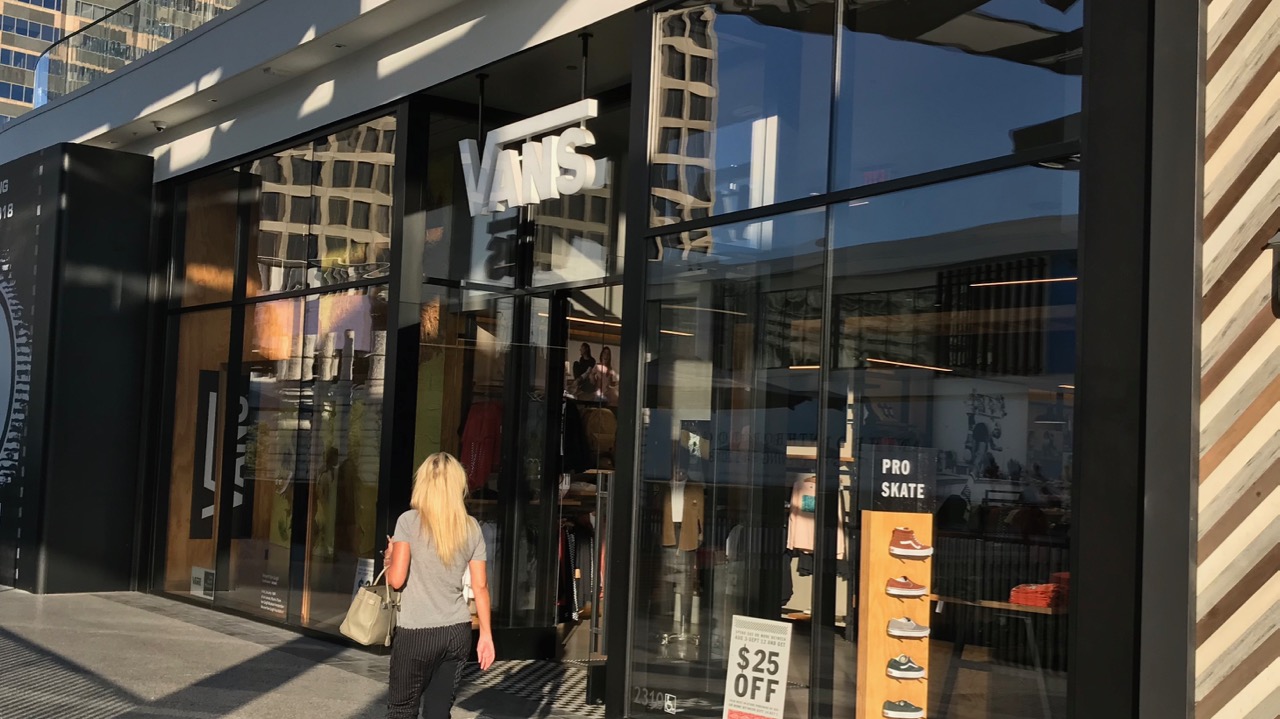 Can Vans keep its culture intact now that it has joined the big leagues in footwear? SES file photo.
Much of the industry, at least on the brand side, returns to work today to kick off 2019.
As we forge ahead into the new year, it's worth noting the big developments in the industry in 2018 and a few things to watch in 2019.
Boardriders and Billabong
The first is obvious: Boardriders acquiring Billabong, which means some of the industry's most powerful brands – Quiksilver, Roxy, Billabong, Billabong Women's, RVCA, DC, Element – are under the same roof.
The ramifications of this consolidation have not hit the market yet, and a lot of the major integration will happen in 2019.
This will be an unfolding story for years to come. What will it mean for employees, vendors, retailers, and other brands competing for shelf space? Will Boardriders eventually go public, and what will that mean for the marketplace if it happens? Will Boardriders acquire more brands in the future?
Vans Joins the Big Leagues
The second biggest story was how Vans jumped to a whole new playing field in 2018. The brand's growth has been absolutely mind-boggling.
In fact, Vans had to host an investor meeting for stock analysts in September because it has already blown past its 2021 target of $3.3 billion in revenue.
At that meeting, CFO Kimberly Racine said that Vans revenue has grown 40% in the past 18 months, which added $900 million to the top line.
So Vans has set a new target for 2023 – $5 billion in annual sales.
While Vans is raising its goals for 2023, it is not expecting the crazy growth numbers above to continue indefinitely.
For example, Vans expects an annual compounded annual growth rate of 10% to 12% going forward.
Everyone has taken notice of Vans' success, and the brand is being talked about in the same breath as competitors Nike and Adidas.
Vans is hiring like crazy and is obviously getting a ton of attention from parent company VF Corp. and Wall Street, too. How Vans handles this jump into the big boy leagues while trying to maintain the Vans culture will be interesting to watch.
The Brand Sell Off
The third story that continues to unfold is investors that came into the industry are starting to sell brands.
After dabbling in action sports and the sports industry, luxury company Kering has decided to focus on its luxury business. It has spun off Puma and is trying to sell Volcom.
Altamont Capital Partners has also started to sell some brands in its portfolio. So far, it has sold Huf and Dakine. That could be the end of it, or there could be others for sale, we don't know.
The other big sale news was VF Corp. paring the Reef brand from its holdings. The Rockport Group bought Reef for $139.4 million in cash according to VF, and it will be interesting to see how Reef will change under its new owner. Rockport owns the comfort brands Rockport, Aravon and Dunham and is based in the greater Boston area.
A New Brand Arrives in 2019
We're excited to see how consumers react to the debut of Sisstrevolution, the new women's surf brand from Paul Naude's Stokehouse group.
If the brand gets as much early traction as Vissla did when it launched, Sisstr could really spice up the women's side of the floor.
Nidecker's Acquisition Spree
And in snow, keep your eye on the Nidecker brothers, who are now leading their family's business, which has been around for 130 years. They are taking advantage of the stagnant snow market to aggressively buy brands.
Their portfolio now includes Nidecker, Yes, Jones, Now, Flow, Rome SDS, and Low Pressure Studio, which is home to the Bataleon, Lobster and Switchback brands.