Favorite Interviews and Stories of 2018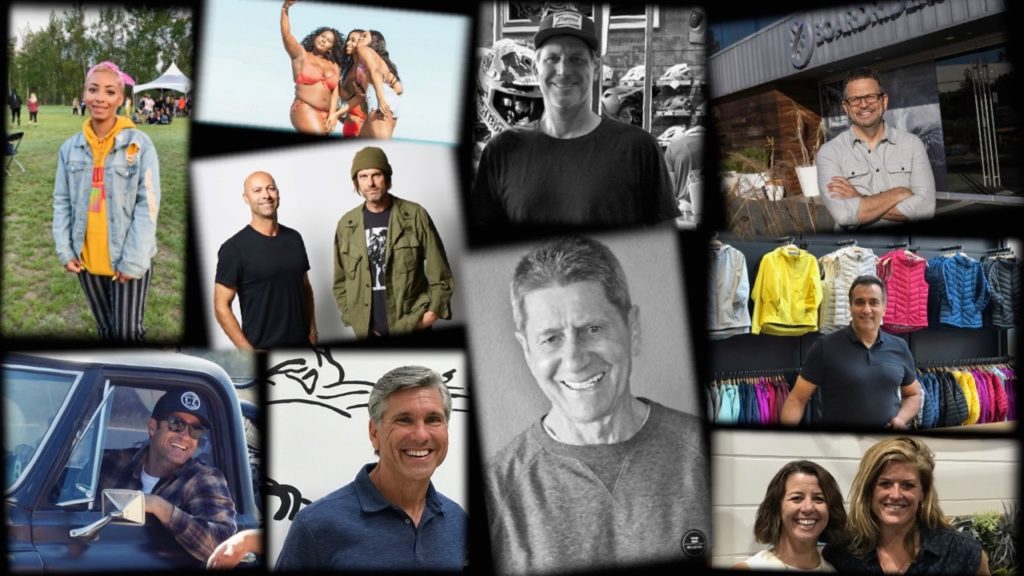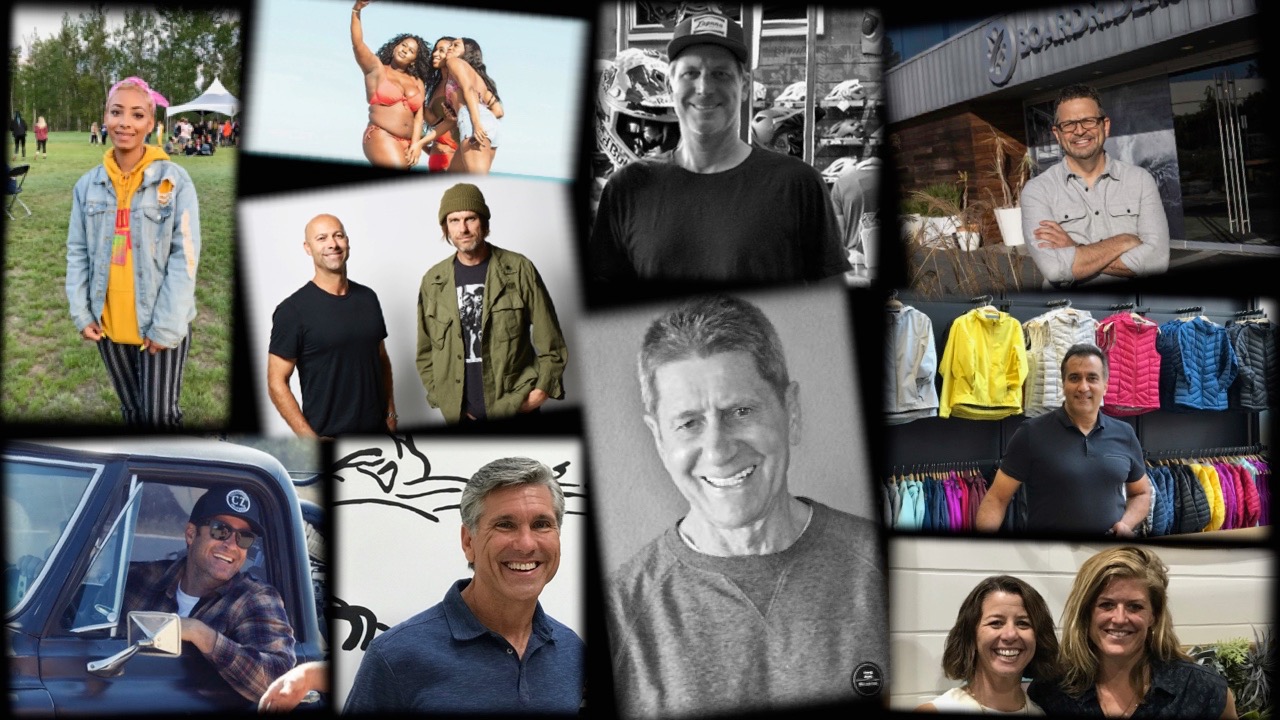 Clockwise from top left: Sarah Talbot winner of a Zumiez's teaching competition; Reef's Beach Freely campaign; Troy Lee CEO Jason Steris; Boardriders CEO Dave Tanner; Lole CEO Bernard Mariette; Carve Designs Owners Thayer Sylvester and Jennifer Hinton; Billabong Founder Gordon Merchant; Toms CEO Jim Alling; Mike Jensen and Damon Way of DC; Electric CEO Eric Crane.
Here at SES, I am very lucky. I have incredible access to industry leaders and decision-makers, and I get to have interesting conversations with them all the time. 2018 was no exception.
Last week I posted a list of our most viewed stories of 2018. Today I'm highlighting my favorite interviews of the year.
This is always a hard list to compile. I love my job, and I love talking to people in the industry about their businesses and strategies.
I gave myself a limit of 10 to highlight, and it was tough to narrow it down. But here's my list.
One note: All of these stories are part of our Executive Edition. That's because they took time to report, write and produce. Several involved travel, and we pay all of our own expenses on every trip to avoid conflicts of interest.
They also reflect the time we have spent building relationships with leaders in the industry over the course of many years, which has led us to have such great access.
We only have one product – our stories and interviews – so we need to charge for it. Many top-level executives and decisions-makers in the industry understand that and are paying members of our site.
If you're not a member and want access to all the good stuff, you can sign up here.
An Inside Look at Zumiez's Secret Sauce and Zumiez Founder Tom Campion and His Crazy, Winning Culture
Zumiez granted me unprecedented access to several key company events over the course of 12 months.
I sat in on employee trainings, met with a wide range of key executives, saw first-hand how Zumiez stokes the competitive spirit in employees and develops them from the ground up.
I saw how they manage to tap into a desire to win and achieve in kids who didn't even know they had that in themselves.
The two stories above are my favorites from my deep dive with Zumiez. One is set during an in-depth manager training and competition in May in rural Washington, and the other explores how the winner of the 100k competition made it happen.
Bernard Mariette: His Lole Present and Quiksilver Past
I spent a day with former Quiksilver President Bernard in Montreal, learning more about his activewear brand Lole and talking about the his past tenure at Quiksilver.
There was a big falling out between Bernard and top executives at Quiksilver over the Rossignol acquisition and his behavior as the company imploded.
This story with Bernard was controversial: Some believed I let Bernard's charm get to me during the interview, and they don't buy for a minute that he has changed.
I don't know where the truth lies, but I did enjoy my time with him and talking about the good, the bad and the ugly during his time at Quiksilver, and how that has impacted his approach to life and business today.
Jason Steris on New CEO Role, Perspective Gained
I have missed Jason since he left Volcom in 2015.
He had spent nearly all of his career at Volcom, and now is CEO of Troy Lee Designs.
During our recent talk, he had very interesting things to say about what he learned during his time away from Volcom, what industry brands he likes, and more.
A Brutally Honest Interview with Toms CEO Jim Alling
Jim is one of the most open leaders I have ever talked to.
He does not sugarcoat the challenges Toms has faced, which are significant. And he provides lots of details about how he and a new leadership team are trying to turn the business around.
2019 is a crucial year for the company, and why that is the case is detailed in the story.
Rejected by Surf, Embraced by Outdoor – SES Podcast with Carve Designs
I loved this interview with the Carve Designs founders for a few reasons. First, it shows how if you find an overlooked niche, you can build a thriving business.
Carve's forte is making swim and beach apparel for active women over 30, a market largely ignored by the surf industry. And they've been doing it for 16 years.
They obviously are meeting a consumer need because Carve has posted double-digit annual growth for a long time – and we are talking about 25% or higher double-digit growth.
Second, founders and surfers Jennifer Hinton and Thayer Sylvester share how while the surf market immediately rejected the brand, the outdoor industry embraced them with open arms right out of the gate.
They also share how they were able to keep ownership of the business to themselves for years, and only recently brought in outside investors.
Major Changes Underway at Reef and Bobby Hundreds Speech at Surf Summit
Reef made a bold move in 2018. It dramatically changed its brand mantra and brand positioning, and launched a new marketing campaign that is quite revolutionary for the surf industry.
The "Beach Freely" campaign features people of all sizes and colors having fun at beaches around the world.
There are lots of people of color, and several heavier people as well. It is one of the most diverse surf industry marketing pieces I have ever seen. There's a lot of dancing and goofing around and even some humor. We spoke with former President Roger Spatz and VP of Marketing Mike Matey about the new strategy.
The more diverse marketing approach that Reef is taking is especially interesting in the wake of Bobby Hundreds' speech at Surf Summit calling for the surf industry to appeal to a wider group of consumers.
SES Podcast: Billabong Founder Gordon Merchant
This choice is pretty self-explanatory. Gordon rarely talks publicly. And I was lucky enough that he talked to me after the Billabong sale to Boardriders closed. I especially like that it was a podcast interview, so you can pick up the nuance of his voice.
Some things have changed since we recorded the interview. In fact, he is now consulting with the Boardriders group. But it is still worth listening to because we talk about a wide range of topics, including why he voted in favor of Billabong merging with Boardriders.
SES Podcast: Boardriders CEO Dave Tanner

This interview complements the Gordon one on several levels, including when Dave talks about why he wanted Gordon to get involved with Boardriders.
He also goes into detail about all the changes that have happened so far during the integration and talks some about what is still to come.
For those who don't know Dave, it's good to hear his voice. He's a pretty down to earth guy and a straight shooter.
You can also read a transcript of the interview here.
SES Podcast: Electric CEO and Owner Eric Crane
What I love about this interview is Eric has been freed from the shackles of corporate life now that he owns Electric. That means he can be more open.
He talks about how life is different now that Electric is not owned by a major corporation, changes he has made since buying the brand, and how he found the key to expanding Electric's women's business in his own home.
SES Podcast: DC Co-Founder Damon Way and Global GM Mike Jensen
This interview was a treat. It was great to hear from Damon about why he is involved in DC again and how he is working with the brand.
And Mike details all the ways they are repositioning DC to get back to its roots and take advantage of current trends. Plus, Mike has a great voice and maybe should start a second career as a radio announcer!
See you at Surf Expo and OR Snow Show
We hope everyone had a good holiday break and we look forward to seeing you all at Surf Expo next week and in Denver later this month.