Agenda Las Vegas: More Brands, More Amenities, More Excitement
Agenda Las Vegas is less than a week away and we couldn't be more excited to show off our new location!
Scroll down for some useful tips while onsite and don't forget to stop by our happy hours on the show floor.
See you in a few short days!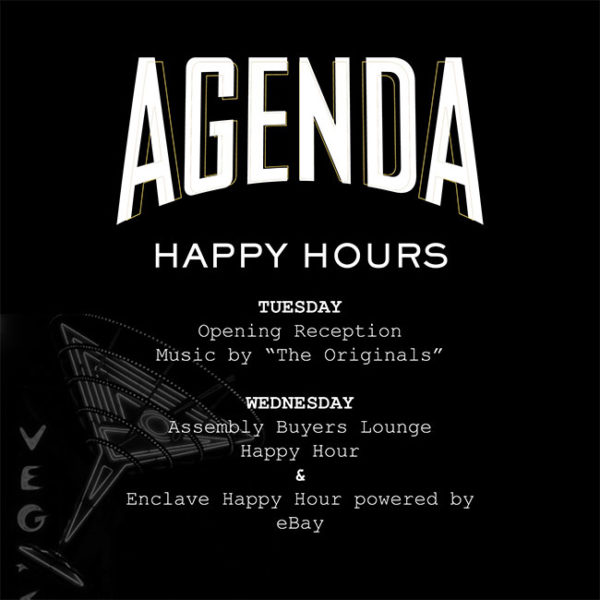 Shuttle Map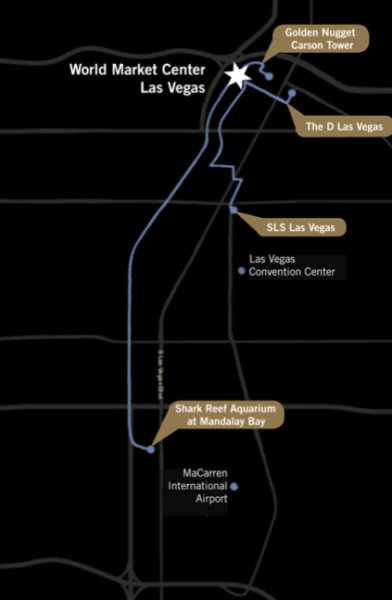 Complimentary shuttle service to and from Agenda and our host hotels and to and from Mandalay Bay Convention Center will be available each day.
Between The Golden Nugget, SLS, The D and Agenda
Tues, Feb 5          7:30am – 11:30am & 3pm – 7pm
Weds, Feb 6        7:30am – 11:30am & 3pm – 7pm
Thurs, Feb 7        8:00am – 12:00pm & 1pm – 5pm
Between Agenda and Mandalay Bay
Tues, Feb 5          10:00am – 6:00pm
Weds, Feb 6        10:00am – 6:00pm
Thurs, Feb 7        10:00am – 3:00pm