Agenda Las Vegas is in Two Weeks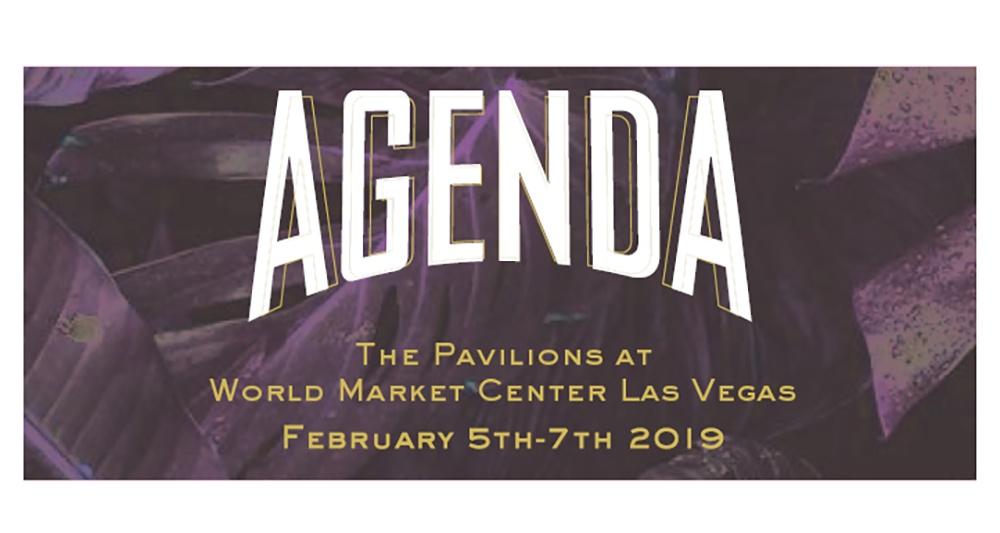 Agenda Las Vegas is in two short weeks and we rounded up a select list of our can't miss events on the show floor! Scroll down to see what's in store.
Don't Miss a Minute of the Action
Agenda Happy Hours
Double your happiness at Agenda with complimentary cocktails to wind down your work days on Tuesday the 5th and Wednesday the 6th. Come for the signature  drinks and stay for the sounds of the Originals (five legendary DJ's – Clark Kent, Stretch Armstrong, D-Nice, Tony Touch and Rich Medina) spinning live on the show floor.
Enclave Powered by Ebay
Our Enclave section hasalways showcased the newest brands and trends in contemporary streetwear. This season we've partnered with eBay to create a streetwear retrospective
– The Future in Past Tense – A Retrospective of the Foundational History of Streetwear. Part exhibit and part time capsule, this display is a chronological cache of relics and cultural reminders that connect yesterday's urban and streetwear trends for today's enthusiasts. The exhibit highlights the products, minds, personalities and contributors that brought you the past, present and the future of street fashion movement. Don't miss this very special multimedia gallery presentation, powered by eBay – the original seller's marketplace and social network where streetwear lovers would buy, sell and trade sneakers and gear.
FaZe Clan x SteelSeries E-Sports Demo
With over 82 million YouTube subscribers and 46 million lnstagram followers, Faze Clan is much more than one of the most popular e-sports organizations in the world, they are a true force in the cutting edge world of professional gaming. Check out ongoing demos of games like Fortnite, Call of Duty, NBA2K and play with pro gamers while you test out the latest in e-sports tech from SteelSeries. All happening at the Faze Clan x SteelSeries booth.
The Promenade
Head to the Promenade to enjoy lunch at one of our gourmet food trucks or borrow one of our private meeting RVs on the Promenade, brought to you by Agenda and Liberty Fairs.
Retailer Lounge
Relax and recharge in our retailer lounge.