The Latest News from SHACC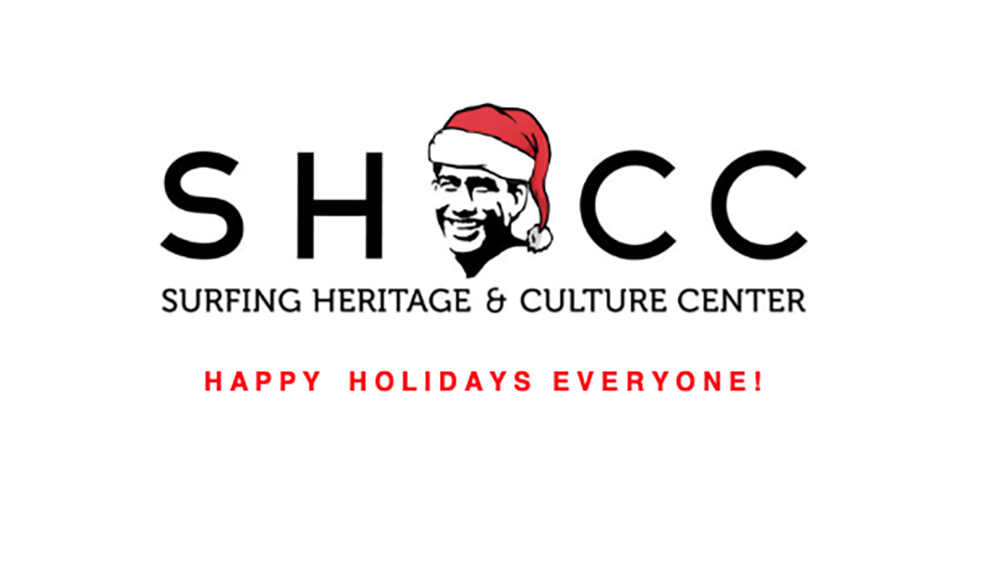 "Joe Quigg – Design Alternatives" Closing January 6, 2019
Sponsored by John Mazza, founder of the Malibu Surfing Museum
Joe was instrumental in modernizing surfboard design from planks to shapes similar to those being ridden today. If you can't make it by to view the display in person, here's a video featuring recent interviews with Quigg and Part 1 and Part 2 of the online version of the exhibit. Part 3 will be posted in a couple of weeks and will focus on Quigg's surfboards. The exhibit closes on January 6, 2019.
"Origins of Surf" Exhibit to Open January 26, 2019
Surfing has become one of the most popular recreational and competitive watersports. For many, it is a way of life, but how was it discovered? No one knows who first rode a wave simply for the pleasure of it. It could have been Stone Age fisherman on a log raft or in a dugout canoe, and it could have happened anywhere in the world where humans engaged the ocean. This exhibit (based on the book, The Illustrated Atlas of Surfing by Joel T. Smith with Illustrations by Ron Croci) depicts the history of surfing from antiquity to 1959 and will contain art work, text and models derived from historic documents, where no art or photo exists.
Opening Saturday, January 26, from 6-9 PM
Free for SHACC members, $5 for non-members
Beverages provided by Left Coast Brewing Co. beer, Longboard Vineyards wines and Hawaiian Spring Water
Dana Point Harbor Redevelopment Update
Check out this cool YouTube video on the Dana Point Harbor redevelopment that's going to be underway soon. The new SHACC museum will be a centerpiece feature there!