The 2018 Economic Impact Report is Here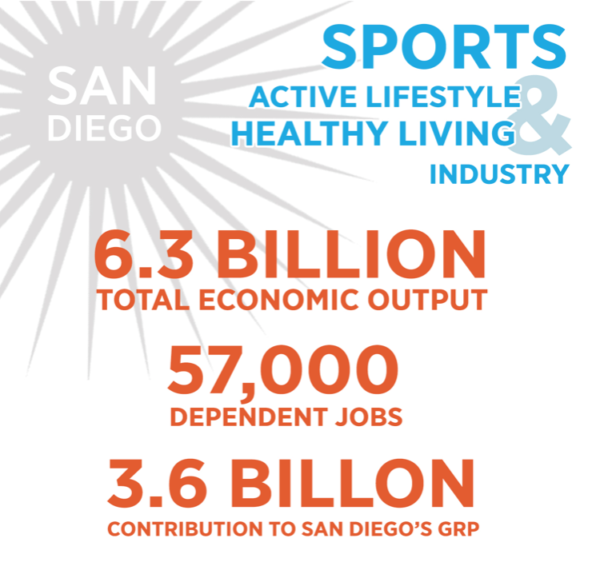 50 years ago, who would have thought that our hobbies and passions would have turned our lifestyle into a $6 Billion dollar industry?  According to our latest Economic Impact Report, that's exactly what happened.
Born out of passion, appreciation for the outdoors and a desire to do things just a little bit differently, the San Diego Sports and Active Lifestyle industry has turned what was once just a way of living into a self-fueling industry that supports healthy living all around the world.
What used to be just an ethos, is now something many San Diegans do for a living.
Read more and view the full report here.
And of course, we'd love it if you helped us get the word out by sharing your favorite stats on social media.