Breaking: Surfrider Sues the Trump Administration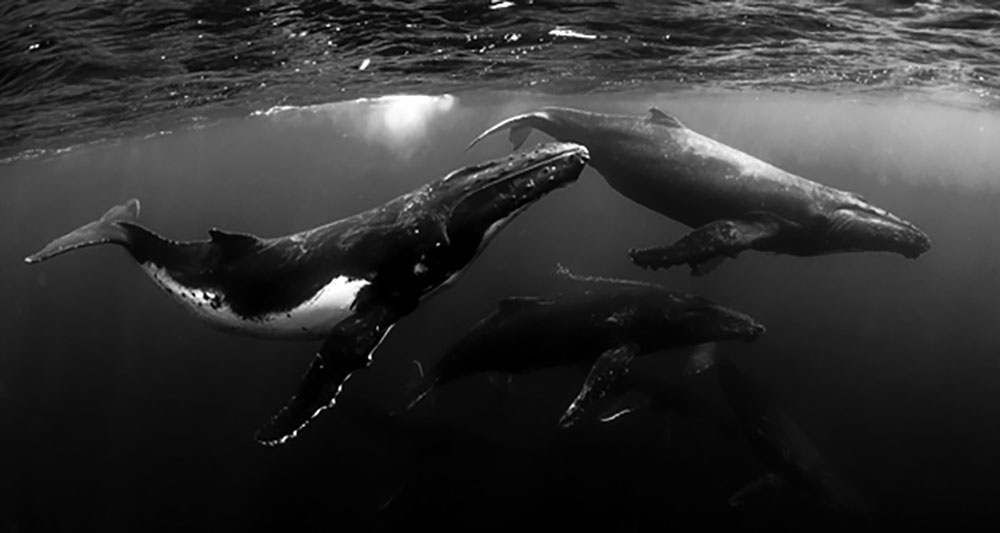 230+ decibel blasts. Every 10 seconds. 24 hours a day.
If you lived in the ocean, you would hear blasts that could cause permanent hearing damage, making you vulnerable to predators and leaving you unable to communicate or locate your family. These eardrum-blasting explosions could disrupt feeding and mating activities essential to your survival and drive you from your familiar habitats.
Meanwhile, here on land, the Trump administration's priority is clear: make it easy for Big Oil to drill off our beloved coasts and allow "incidental" injury to endanger marine life in seismic blast zones.
On Friday, November 30, the Trump administration announced it is moving forward with a dangerous plan to allow seismic exploration for oil and gas in our ocean. By allowing permits to Big Oil, the administration will knowingly harm over 30 species of marine life, including sea turtles, fish, dolphins, and the North Atlantic right whale, one of the most endangered species of marine mammals in the world.  It also opens the way for more unwanted oil drilling off our coasts.
That's why today the Surfrider Foundation and a coalition of other concerned groups are drawing a line in the sand. We are suing the Trump administration for violating the Marine Mammal Protection Act, the Endangered Species Act, and the National Environmental Policy Act.
Seismic testing is a destructive gateway to dangerous and dirty oil and gas drilling off our coasts, which coastal communities and businesses across the nation have strongly opposed. That may be okay by the federal government, but it's not okay by us!
If you agree, please sign this action alert and demand that your representatives in Congress stop the administration from subjecting vulnerable marine life to seismic blasting!
We must protect defenseless whales, dolphins, fish and other marine life by mobilizing in opposition to the dangerous practice of seismic testing and the ensuing drilling off our coasts.
For the protection of our ocean and the creatures that call it home,
Dr. Chad Nelsen
CEO, Surfrider Foundation
P.S. And with your financial support today, Surfrider will have the resources to hold the Trump administration and Big Oil accountable for opening our ocean up to this extremely dangerous practice and new offshore oil drilling.