"Joe Quigg – Design Alternatives" Open Now at SHACC
"Joe Quigg · Design Alternatives" Open Now at SHACC
Sponsored by John Mazza, founder of the Malibu Surfing Museum
This Fall we are showcasing one of surfing's great unsung heroes, Joe Quigg. Joe was instrumental in modernizing surfboard design from planks to shapes similar to those being ridden today.
If you can't make it by to view the display in person, here's Part 1 of the online version of the exhibit.
There will be a video featuring recent interviews with Quigg on our website soon. And stay tuned for news on Quigg possibly coming over from Hawaii for the exhibit closing, this January!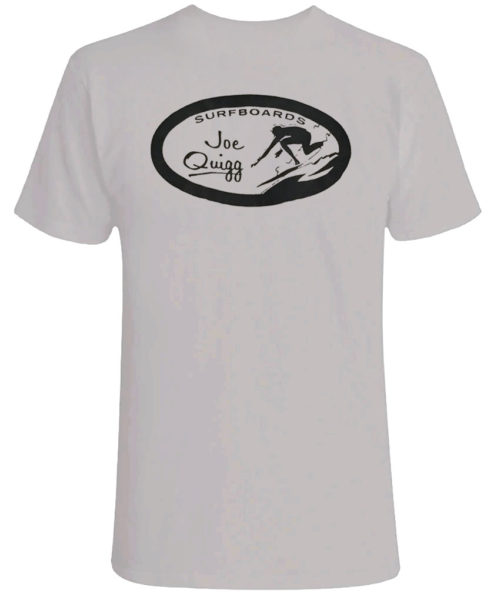 We have a limited number of classic Quigg logo tees available for purchase at $25 each. Please contact us to see what sizes are available. info@surfingheritage.org