FLA Re-Accredits New Balance, Accredits Vetta
The Fair Labor Association (FLA) announced today the accreditation and re-accreditation of Vetta Brans' and New Balance's social compliance programs, respectively, confirming that the companies have policies and practices in place to monitor and remediate labor abuses in their global supply chains.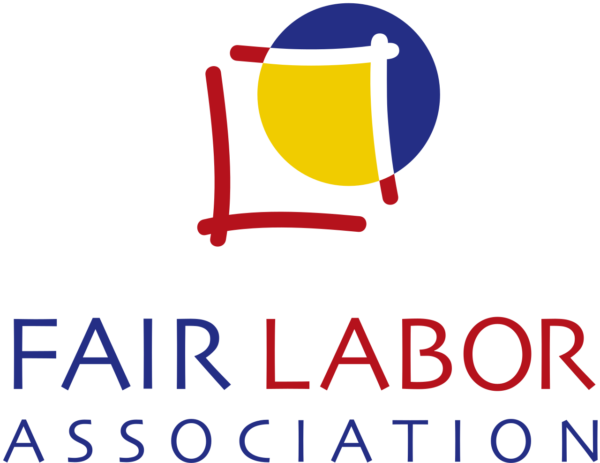 Vetta joins New Balance as one of FLA's network of accredited companies, which includes Adidas, Hanes, Nike and Patagonia. New Balance earned its first FLA-accreditation in 2014. The company's 2018 re-accreditation report is published here. Vetta's is published here.
The FLA accreditation program is considered the gold standard for a systems-level approach to human rights compliance and social responsibility. Companies must regularly assess supply chain production facilities for adherence to international labor standards and pursue continuous improvement efforts to address conditions for workers to achieve accreditation. The FLA is the only organization of its kind to which brands and suppliers commit to meeting the standards of regular review and assessment of corporate systems that support workers' rights.
The FLA recognizes that leadership in social responsibility starts at the top of an organization, and the assessment of New Balance noted the company leadership's commitment to protecting and upholding workplace standards. FLA assessors reported that New Balance provides confidential reporting channels via local service providers to ensure worker grievances are received and resolved. Further, New Balance engages with local civil society organizations to examine ways to make improvements to workers' lives.
New Balance was recognized, as well, for conducting analyses of compensation data from samples of its factory workforce in high-risk countries to identify wage gaps, which is considered an important step in driving strategic decisions and providing fair compensation to workers.
"Reaccreditation by the Fair Labor Association is a major achievement. It signifies a deep commitment to ethical sourcing for the products that bear New Balance's name," said Sharon Waxman, President and CEO of the Fair Labor Association. "The FLA assessment of New Balance revealed a sustained and serious effort to protect workers by ensuring compliance in its supply chain and driving change to achieve better working conditions."
FLA assessors recognized Vetta Brands for its comprehensive and regular staff training on codes of conduct and workplace standards; implementation of a supplemental audit tool to ensure that Vetta's standards are upheld throughout its supply chain; and implementation of factory-level worker engagement programs through worker surveys, focus groups, and confidential reporting channels. Also, Vetta demonstrated significant progress toward implementing a strategy on fair compensation.
"Accreditation recognizes that Vetta Brands is committed to building and maintaining an internal culture of accountability that is backed up by mechanisms to find and address labor abuses in its supply chain," said Waxman. "All stakeholders – workers, consumers, civil society and brands – play a role in preventing labor abuses, and Vetta Brands has demonstrated its commitment to protecting workers by achieving accreditation of its social compliance program."
The Fair Labor Association promotes and protects workers' rights and improves workplace conditions through collaboration among business, civil society, and colleges and universities. The FLA conducts transparent and independent monitoring to ensure that rigorous labor standards are upheld wherever FLA affiliates source their products, identifies root causes of non-compliances and proposes solutions to workplace problems. Learn more at www.fairlabor.org.