Everlane Supports the Surfrider Foundation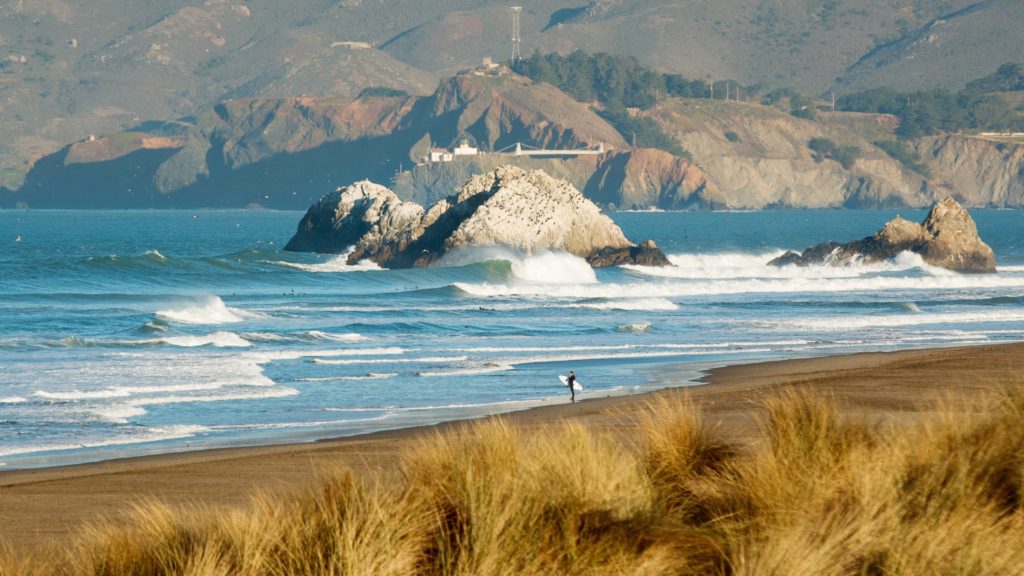 Everlane, the direct-to-consumer retailer known for its deep-rooted commitment to radical transparency in pricing, ethical manufacturing, and social responsibility, announces its Black Friday Fund with the Surfrider Foundation to donate $260,000 to clean up 20,000 pounds of plastic from beaches across the country.
About 60% of beach litter is plastic and it goes straight into the ocean, where it breaks into tiny fragments that are crippling marine ecosystems, in turn disrupting the food chain and accelerating climate change. To address this issue, Everlane is donating profits made on Black Friday to the Surfrider Foundation to clean up 20,000 pounds of plastic off of beaches around the country. This comes on the heels of Everlane's commitment to eliminate all virgin plastic in their supply chain by 2021 including their products, packaging, offices and stores.
"Up to 13 million tons of plastic waste enter our oceans each year, destroying our environment. It's a huge problem," says Everlane's Founder and CEO, Michael Preysman. "We're excited to partner with Surfrider, which has been protecting our oceans for 34 years to clean up our beaches, and continue our commitment to stop creating new plastic."
Everlane started the Black Friday Fund in 2014 as a way to give back to its factory workers on a day known for sales and consumption. The initiative has raised over $628,000 for improvement projects at its factories around the world. Projects have included installing solar panels at a partner factory in China; providing 8,000 helmets for factory workers in Vietnam; creating a health and wellness program for factory workers in Los Angeles; and installing hydroponic farms to grow pesticide-free produce at Saitex, its denim factory in Vietnam.
"Everlane is going beyond identifying and eliminating sources of plastic within their own production process by supporting Surfrider's efforts to get littered plastic off our beaches before it enters the ocean," said Surfrider CEO Dr. Chad Nelsen. "We are honored to play a role in making Everlane's Black Friday campaign a way to clean our ocean, waves and beaches."
For every order made starting on Black Friday, Everlane will donate $13 to the Surfrider Foundation to fund beach cleanups across the country, until its $260,000 goal is reached. Every $13 gets one pound of trash off the beach. Purchases can be made online at Everlane.com and in Everlane's flagship stores in San Francisco and New York on Friday, November 23.
For more information on The Black Friday Fund, visit Everlane.com/black-friday-fund on Friday, November 23.
About Everlane
Everlane launched online only in November 2011 with the mission to provide consumers with well-designed, high-quality clothing and accessories at an approachable price point while simultaneously encouraging them to stay informed and educated on product origins. By cutting out the middleman and sharing the true cost and markup of each product, Everlane has become a distinguished leader in the transparent retail space and a disruptor of the luxury clothing industry. Building on the brand's transparent values, Everlane has put sustainability front and center: launching denim made at the world's cleanest factory that recycles 98% of its water, runs on alternative energy and repurposes byproducts; and launching the Clean Silk collection, produced at a leading LEED-certified and bluesign-certified factory, where all silk will be dyed and washed with 100% recycled water and 100% renewable energy by 2022. In October 2018, Everlane announced its commitment to eliminate all virgin plastic from its supply chain by 2021. Everlane currently works with over 30 factories and has two flagship stores in San Francisco's Mission district and New York City's Soho.
About the Surfrider Foundation
The Surfrider Foundation is a nonprofit grassroots organization dedicated to the protection and enjoyment of our world's oceans, waves, and beaches through a powerful network. Founded in 1984 by a handful of visionary surfers in Malibu, California, the Surfrider Foundation now maintains over one million supporters, activists, and members, with more than 170 volunteer-led chapters and student clubs in the U.S., and more than 500 victories protecting our coasts. Learn more at surfrider.org.