Surfline Cameras Now Available on Alexa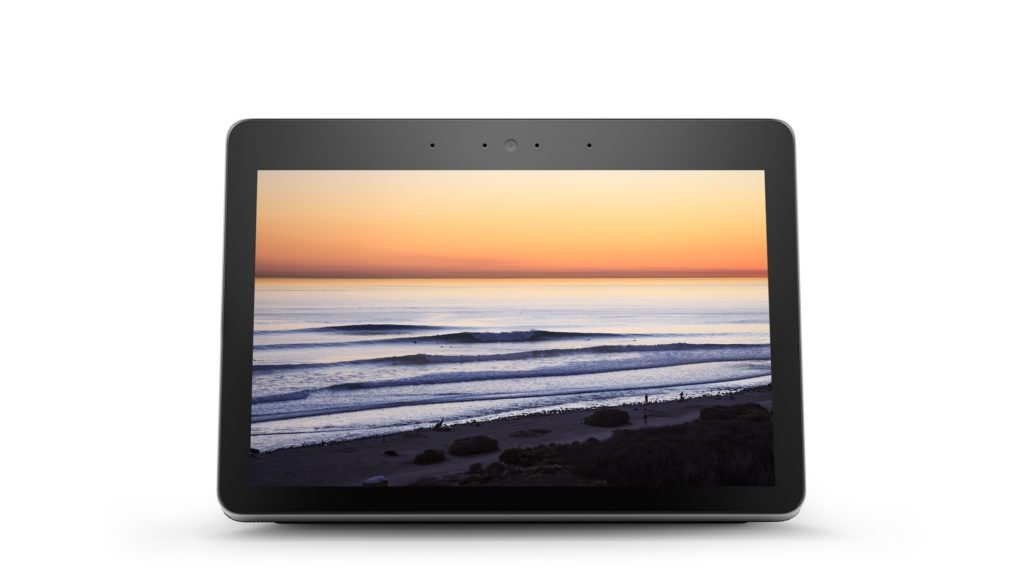 "Alexa, ask Surfline to show me Maverick's." Thanks to the teamwork between Surfline and Amazon, this futuristic request has become a reality — Surfline's more than 500 streaming surf cameras are now available on the cloud-based voice service known as Alexa.
All that's required to access the service is a Surfline Premium membership and an Alexa-enabled device with a screen. Just say the words, "Alexa, ask Surfline to show me…" and get live video of surf spots from Maverick's to Malibu; Pipeline to Ponto.
The skill expands on Surfline's robust media experience, provides yet another strong benefit for Surfline Premium members, and works on any Alexa-enabled device with a screen — including the new Echo Show, Fire TV Cube and many others.
"21 years ago, Surfline introduced the world's first surf camera in Huntington Beach, California. Since then, we have expanded our camera footprint across the globe, establishing the sport's largest surf cam network that helps millions of surfers ride better waves more often," said Jeff Berg, CEO of Surfline. "With the introduction of our 500+ cameras to our skill on Alexa, we are bringing Surfline to surfers in an entirely new way – an innovation that combines the power of Amazon's cloud-based voice service and our exclusive camera content, unlocking opportunities to inspire and entertain a wide range of surf and beach enthusiasts."
To use the Surfline skill for Alexa on an Alexa-enabled device with a screen, users first open Surfline — "Alexa, open Surfline" — and then link their Premium account with Surfline by going to the Alexa app on their Android or iPhone and clicking "link account" in the home screen on the Alexa app.
Users who are not yet Surfline Premium members can sign up for a free trial here, then return to the Surfline Alexa app to link their account.
Once their accounts are linked, Surfline Premium users can ask to view cameras by saying "Alexa, ask Surfline to show me Ocean Beach" or, "Alexa, ask Surfline to show me Pipeline."
If a user requires assistance at any time, they can say, "Alexa, ask Surfline for help," and they will hear the voice of Surfline's Lead Forecaster, Kevin Wallis, who will talk them through the Surfline skill for Alexa.
While this groundbreaking innovation is available exclusively to Surfline Premium members, and only in the United States (for now), non-Premium users will still be able to access the Alexa voice service to receive up-to-the-minute condition reports for thousands of the most popular surf spots in the world. Anyone can now say, "Alexa, ask Surfline for the surf report at Lower Trestles," and hear relevant information like, "The surf is three to five feet…"
To try it out, simply say, "Alexa, open Surfline" to any Alexa-enabled device or enable it here.
For more information about the Surfline skill for Alexa, read Surfline's full article or contact Dave Gilovich at dgilovich@surfline.com
ABOUT SURFLINE
Surfline's websites, apps, and data feeds are used each day by surfers around the world to be inspired, entertained, and of course, to Know Before You Go, Surfline's tagline. Powered by a 30-year data set, proprietary data modeling and a team of meteorologists and scientists with more than 100 years of combined surf forecasting experience, Surfline's forecasts are unrivaled. With live HD cameras at over 500 surf destinations worldwide and award-winning editorial content, Surfline is the trusted source for all things surf. Surfline is also the company behind buoyweather.com and fishtrack.com, the leading ocean forecast products in the fishing, boating and marine spaces. For more information visit surfline.com.