Stokehouse Opens Store in Heart of Waikiki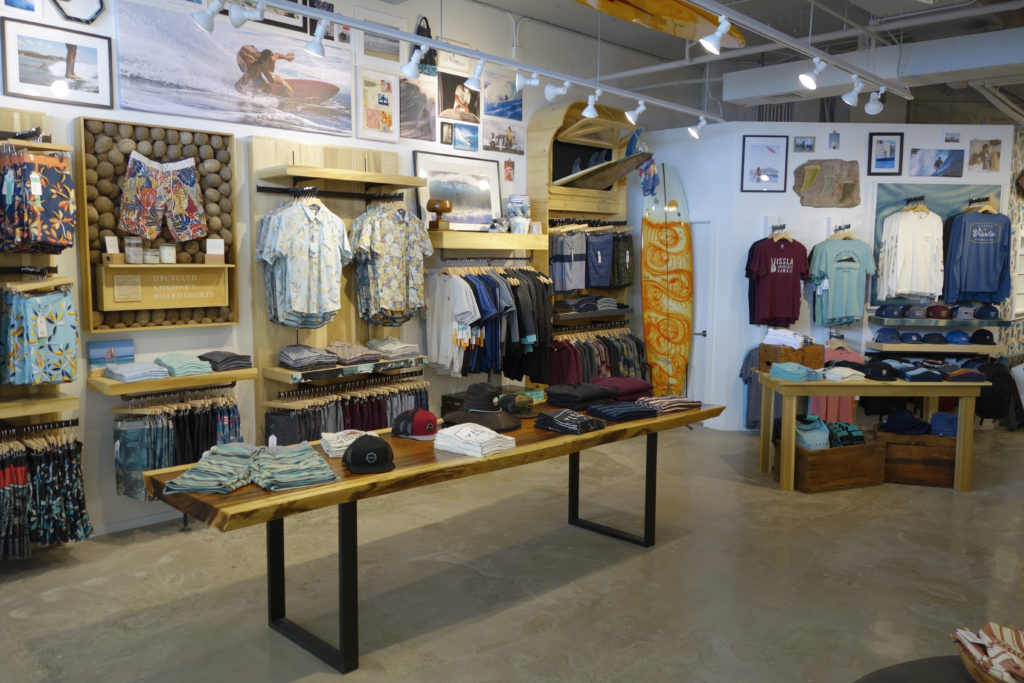 The Stokehouse store in Waikiki
Stokehouse has opened another store in Hawaii, this time in the heart of Waikiki on Kalakaua Avenue. The store, which is in the Hyatt Regency building, is directly across from the "Canoes" surf spot.
Stokehouse Owner and CEO Paul Naude answered some questions for us about the new shop.
How big is the store? 
Paul Naude: It's just over 1,300 square feet.
Which brands is the store carrying?
Paul Naude: Vissla, Amuse, D'Blanc and we've also added a  small, cool collection of Tom Blake styles, which we're producing locally under license.
The new store is the sole location for that product. Tom Blake was one of the original creators and innovators in board design and photography and is very much a part of the Waikiki surf heritage. So we've used his iconic imagery of Waikiki surfing in some of the decor.
And obviously, Sisstrevolution will be prominent once we launch the brand to the public early next year.
Do you have a retail partner in the store?
Paul Naude: Yes, Jake Mizuno is our retail partner in this location as he is in the Stokehouse Kaka' Ako store. He also owns Milo, and Up and Riding among other retail interests.
Jake's son, Noah, a young Hawaiian charger, is also one of our team riders.
How many stores do you have in Hawaii now?
Paul Naude: Three. One in Lahaina Maui, one in downtown Honolulu and this new one in Waikiki.
Why did you want to open in Waikiki? I know there's lots of foot traffic but I'm guessing the rent is crazy expensive too?
Paul Naude: Waikiki is the home of modern surfing. It's rich in surf heritage and we like the connection since it speaks to the roots of what we're about.
I've also had experience in Waikiki retail so we're excited about the opportunity there.
What store used to be in the space?
Paul Naude: It used to be a Swatch store. Dylan's Candy is opening next to us so there should be a lot of energy in the area soon!