Kering's Focus on Luxury Paying Off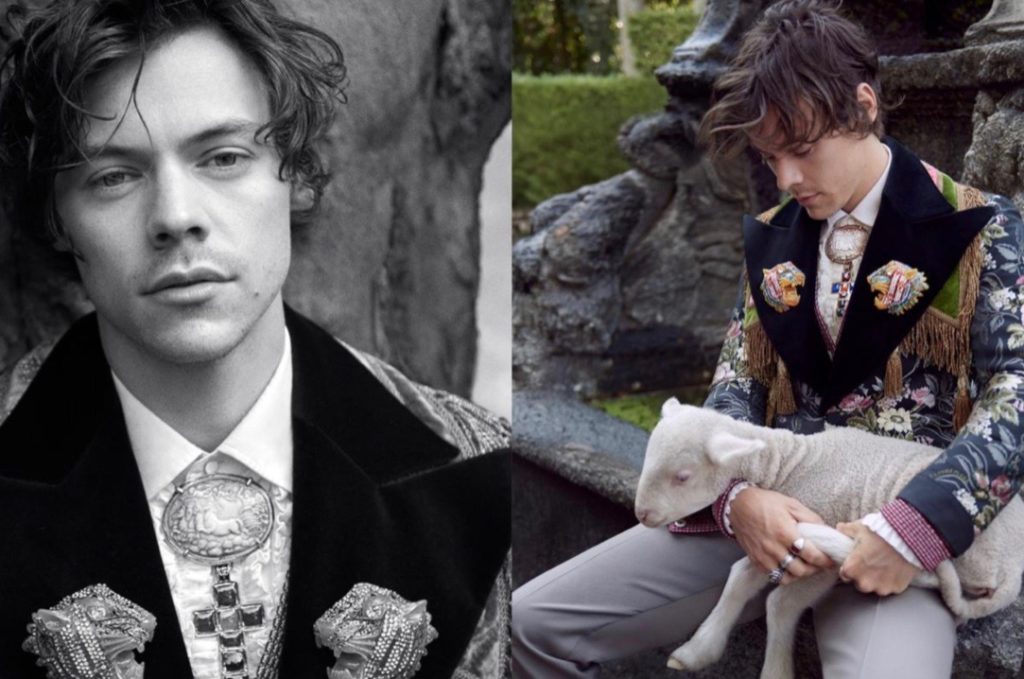 Harry Styles for Kering's Gucci brand - Photo courtesy of Kering
Judging by Kering's third quarter sales results, one can see why the company decided to focus on luxury and exit its Sport & Lifestyle business, which included Puma and Volcom.
The company reported robust growth with revenue of $3.3 billion, up 27% on a comparable basis.
Comparable sales in company-owned stores jumped 27.6%. North America was the top company retail performer, with comparable sales up 36.1%, followed by Asia Pacific company stores, which grew 33.3%.
Company online sales grew 80% during the quarter, and wholesale sales grew 27%.
Its biggest luxury brands, Gucci and Yves Saint Laurent, grew 35% and 16%, respectively.
The only weak spot was Bottega Veneta, which recorded an 8.4% drop in sales.
The company's other luxury brands combined reported a 32.2% increase in revenue.
Kering only releases sales numbers during its Q3 reports – profit information is disclosed at the six-month and full year periods.
Earlier this year, Kering opted to exit the Puma business, which had actually begun growing again, because Kering decided the best go-forward strategy was to focus on what it does best: luxury, which also has much higher margins.
When the company announced the spinoff of Puma, it said exiting the Sport & Lifestyle category would allow Kering to "reinforce its status as a leading pure player in luxury with an enhanced, best-in-class profitability. The Group's ambition is to continue to grow and develop its powerful ensemble of Houses in Couture, Leather Goods, Jewelry and Watches, leveraging on its high cash-flow generation and strong financial position."
As far as Volcom, Kering has only said the brand is for sale, but there was no official news released today about a potential buyer or about a deal closing. Volcom's Q3 sales numbers were also not disclosed.
Kering, then called PPR, acquired Volcom in May 2011 for $600 million. Originally, PPR hoped Volcom would help the company gain more access in the youth market, and action sports at the time was a growing industry. PPR told SES back then that it was on the hunt for more brands to buy in action sports and in outdoor.
What followed, of course, was the major downturn in the action sports industry as a whole and the ambitious plans Kering had for Volcom did not materialize.