"Joe Quigg – Design Alternatives" Exhibit Now Open at SHACC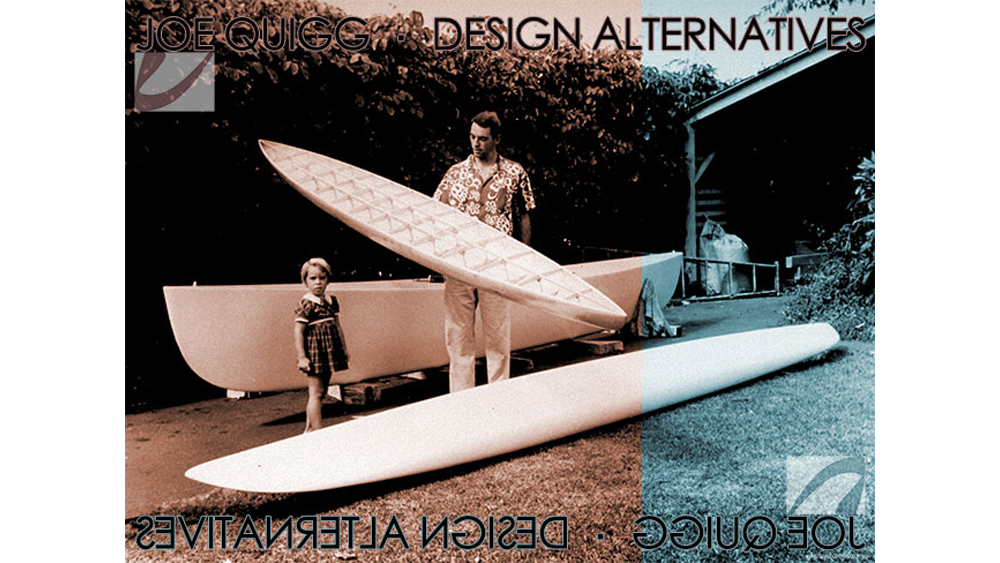 New Exhibit: "Joe Quigg · Design Alternatives"
This Fall at SHACC we will be showcasing one of surfing's great unsung heroes, Joe Quigg. Joe was instrumental in modernizing surfboard design from planks to shapes similar to those being ridden today.
The show will explain Quigg's various contributions to surfboards, fins and outrigger canoe designs through storyboards and interviews with Quigg himself.
This exhibit was made possible in part through the generous support of John Mazza, Founder of the Malibu Surfing Museum at Pepperdine.

We've got 2 styles of SHACC logo hats available—both are adjustable—one size fits all. Version one is slightly lower in profile with a two tone trim along the brim, the beige hat has a black accent and the deep navy blue hat has a white accent. Hat version two has a higher profile and is available in either solid beige or solid black.
All versions have "SURFING HERITAGE & CULTURE CENTER" in small lettering stitched across the back and are $25 each. They can be purchased by clicking here.