686 Reimagines The Future of Hydration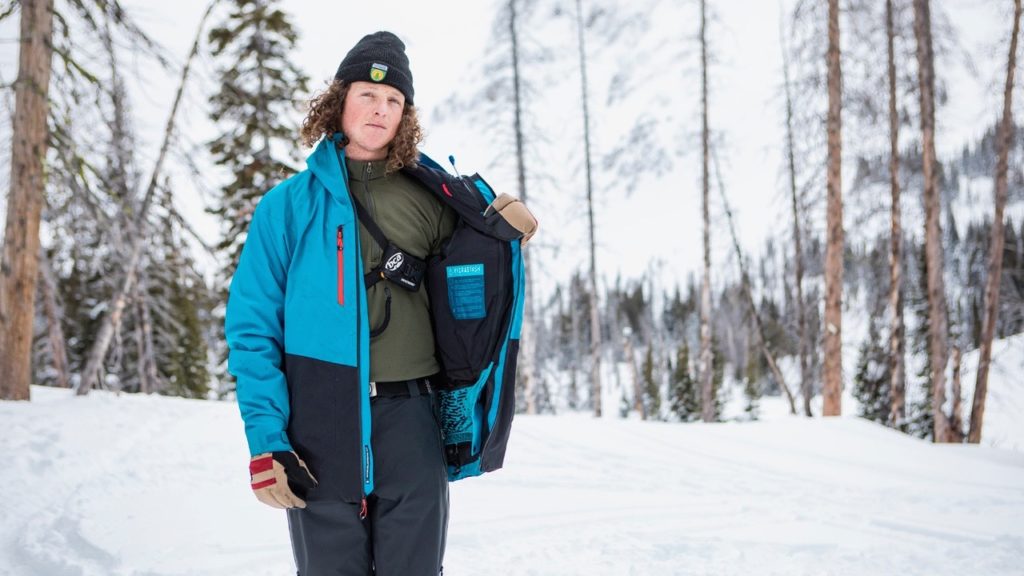 686 Technical Apparel formally drew the curtains back its newest innovation, the patent-pending Hydrastash hydration system today. Available in both men's and women's versions of the 686 GLCR Reservoir Jacket, Hydrastash provides up to 25 oz of on-demand hydration via a removable proprietary bladder system.
Initially launched at the January 2018 at the OR Snow Snow, Hydrastash quickly earned a fist full of "Gear of the Show" awards from Outside Magazine, Gear Junkie, Digital Trends, Freeskier, Ski and Gear Institute. It was also recently named Powder Magazine's Skier's Choice and featured on Transworld Snowboarding's homepage.
"The idea for Hydrastash was simple and easy, but also solved a problem that almost everyone has. Once we set out on the path, I was fully obsessed with finding a solution to make Hydrastash a reality," said 686 Founder and Creative Director, Michael Akira West. "I think Hydrastash is going to start a conversation. It's going to get more people thinking and that's what we want. We have hopes and goals and are positive that it's going to change people's experience on the mountain. The technology is fun to use. It's interactive."
686 touts Hydrastash as "the world's first built-in apparel hydration system." Hydrastash's seemingly simple solution is anything but that. 686 explains that it took four years of development time and 100's of prototypes before being brought to market this winter. What has been brought to market is a removable, streamlined system that has been an athlete and media darling during testing.
"After trying it ourselves, we knew we had something revolutionary, but the response has been above anything we could have imagined. Everyone has been so positive," explained 686's Vice President of Marketing. 686's Team Manager and former professional snowboarder Patrick McCarthy elaborates, "The team fell in love with the system immediately, using it on resort and in the side country all winter, but to have the media and retailers, who can be much more scrutinizing than our athletes, have the same experience is special."
Mike concludes, "The Reservoir Jacket is just the start. We see a bright future for Hydrastash and have more products planned for next season and some other special projects in the works that we are very excited about."
For more info about Hydrastash, follow the link or watch the documentary.