Stab Surfing Event Happening In Texas This Weekend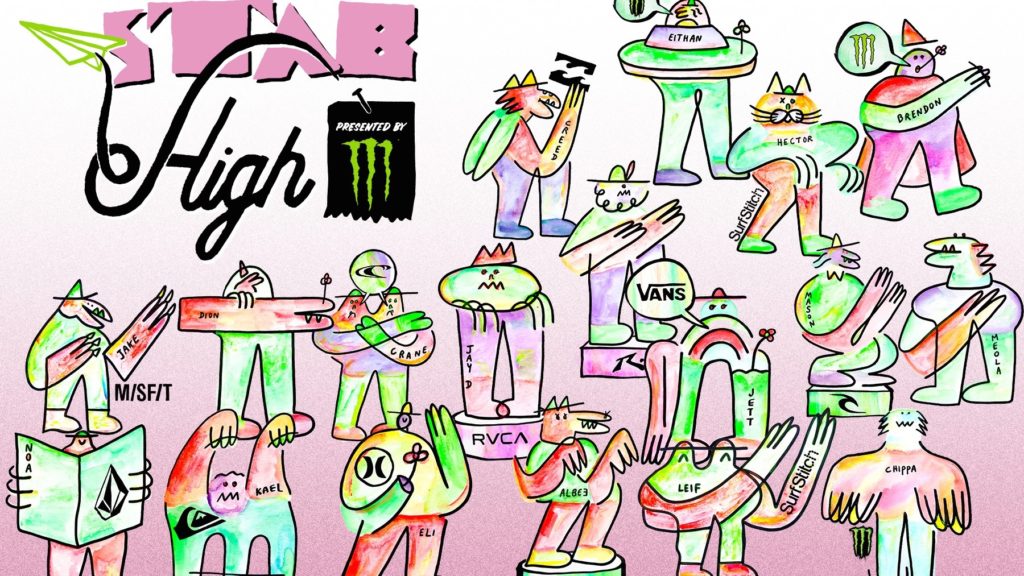 This Saturday, September 22nd, on the final day of the American summer, 20 of our galaxy's premier waveriders will perform their most lofty and technical punts at Waco, Texas' Barefoot Ski Ranch for Stab High, presented by Monster Energy.
Surfers featured in the event have been selected based on a combination of their aerial ability and performance in the Stab reader poll, which determines the most culturally relevant surfers of each year.
The top names in our draw include Australia's Noa Deane and Chippa Wilson, Hawaii's Albee Layer and Matt Meola, and South Africa's Brendon Gibbons. Competing by popular demand (based on our wildcard vote-in system) are Puerto Rico's Hector Santamaria and Leif Engstrom, plus California's Blair Conklin, who have found themselves in the position to play spoiler against surfing's most widely recognized punters.
The winner of Stab High will pocket $25,000, while the event's Highest Air is worth a crisp $20K.
Another feature of this contest is the Vans Acid Drop, wherein aerial pioneer Nathan Fletcher will lead unsuspecting surfers off a literal cliff (the pool wall) to plummet down to the waves below, hopefully landing on their feet rather than blowing out ankles and knees.
It's worth stating that Stab High will not only be the first surfing event at the Barefoot Ski Ranch – it's the first event of its kind entirely.
"Surf contests have taken place in wave pools before; air shows have been around since the 20th century; neither have really flourished previously," says Stab High creator, Sam McIntosh. "But this wave is heavier than you think; a section of this caliber couldn't have been designed by anyone but an elite surfer. We're hoping a wave like this on repeat will serve as a barometer for the current state of progressive surfing. It'll be interesting to see where we land."
For those in the Texas region, the show will kick off at 12:30 pm local time and is open to spectators of all ages. There will be myriad food trucks, a thoroughly-stocked pool bar, and a live performance by Poolside (among other artists) for those who choose to attend.
And let's make one thing clear: Stab High is more than just a surfing contest.
It's a place where kids can swim in the shallows while mom and pop enjoy an afternoon sip; a decadent conglomeration of both healthy and local cuisines; something different to do on a Saturday evening in Texas; a celebration of the greatest sport on this damn planet – surfing.
And frankly, it's the best way to send summer out in style.
The cost of admission is $38.50, but $175 gets you to VIP status, which offers a number of notable perks. (Tickets can be purchased here.)
For those who can't make it, Stab High will be broadcast live at stabhigh.com for $14 (on the day) or $9 if you purchase early (buy here), starting at the following global hours:
EST. Saturday, September 22, 1.30pm
PST. Saturday, September 22, 10.30am
AEST. Sunday, September 23, 3.30am
AWST. Sunday, September 23, 1.30am
We hope to see you there.
About Stab:
Surfing doesn't exist in a vacuum, and since 2004 Stab has been its premiere subcultural stimulant. A ravenous and irreverent international player, feet firmly in warm sand, Stabdraws influence from popular culture as much as it influences. Stab is at its best when uncomfortable, reporting stories that need to be told and creating imagery and motion that bring big ideas with big names to life. www.StabMag.com