Sanuk Debuts "Collaging The Line"
Sanuk debuted Collaging The Line – a film celebrating the art of being a fearless female, bringing together four of their women ambassadors from all different backgrounds to come together for trip in Mainland Mexico – featuring pro surfer Paige Alms, the youngest certified yoga instructor Jaysea Devou, photographer and surfer Cori Barnick and artist Susan Wickstrand.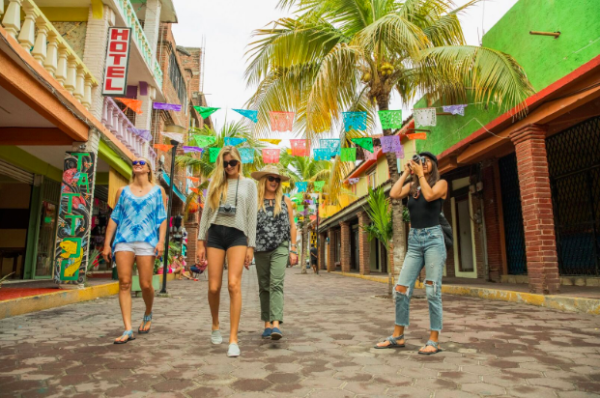 Once upon a time in Mexico… four inspiring, über-talented, fearless females came together in a new way to celebrate the interchange of their favorite things—surfing, yoga, art, stoke, health and wellness. See, this is not your average surf trip. This is about women collaborating, connecting and sharing sincerity and silliness, sometimes simultaneously. It's about what it's like to be a woman today—exploring, teaching and learning how to be comfortable and radiant in your own skin. So join this smile-filled crew of newfound friends as they cross-step the line between life as art and art as life at a stunning retreat somewhere deep in Mainland Mexico.
You can view the full length film HERE, and check out the trailer here.