Burton Names New Chief Marketing Officer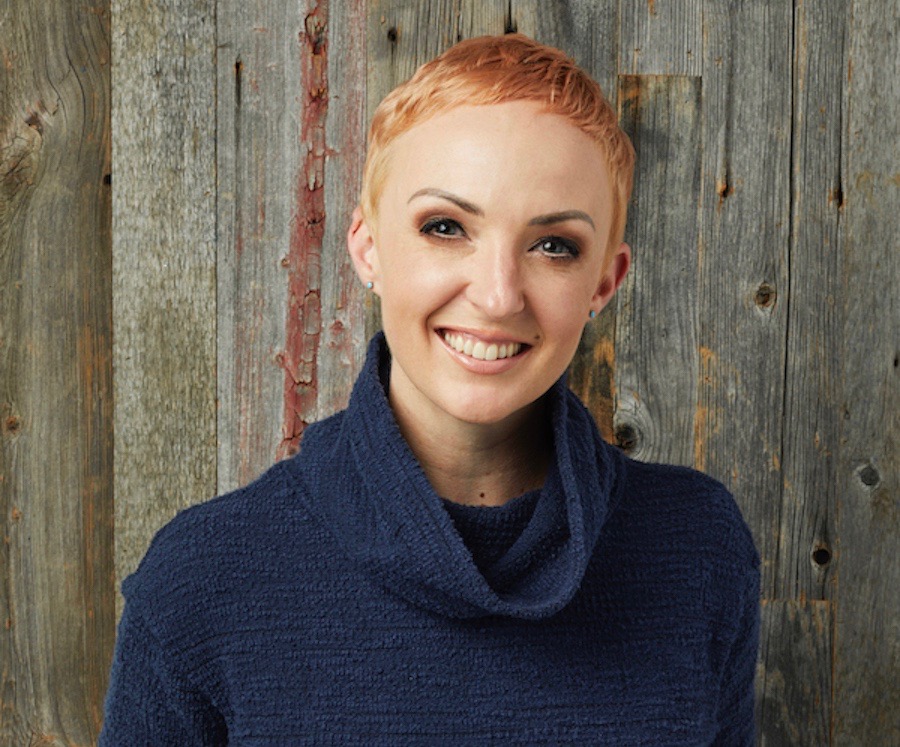 Burton Welcomes New Chief Marketing Officer Sarah Crockett
Burlington, VT (September 17, 2018) – Burton is proud to officially welcome Sarah Crockett as the company's new Chief Marketing Officer. Formerly the VP of Integrated Marketing & Community Engagement at REI, Sarah will now oversee all facets of Burton Global Marketing for the world's leading snowboard company.
"We've heard loud and clear that our customers want to learn more about our heritage, values, sustainability practices and what we stand for," said Donna Carpenter, CEO. "Sarah has extensive experience at both REI and Vans building marketing strategies that amplify these stories. She loves to snowboard and get outside with her family, so she personally understands what inspires us and our customers. We look forward to the fresh perspective Sarah will bring to our global marketing efforts."
At Burton, Sarah will oversee the teams and strategies that make up the Global Marketing department – from consumer engagement, marketing creative and public relations to events, athlete management and marketing partnerships. Prior to her new role at Burton, Sarah was the VP of Integrated Marketing & Community Engagement at REI where she led groundbreaking campaigns like REI's Force of Nature and #OptOutside. Before REI, Sarah was the VP of Global Consumer Marketing at Vans where she held marketing leadership positions for six years.
"With Burton Global Marketing focusing more on our heritage, purpose and customer insights, Sarah has the professional experience to lead our next brand evolution," says John Lacy, President of Burton. "From her time at Vans, Sarah gets what it means to work for a brand that respects its core audience, but at the same time, welcomes everyone to be a part of the brand. Sarah is also widely regarded as an inspiring leader who people love to work with. We're really happy to welcome her to Burton and Vermont."
"I'm thrilled to be joining such a passionate community at Burton," said Sarah Crockett, CMO of Burton. "There's a vibrancy here at Burton that Jake and Donna have built, and you can feel it the second you walk in the door. There is such an incredible foundation to build off of, from the talent and inspiration that our athletes emulate to leading with our values, including furthering our impact in sustainability. It's a true pleasure to be able to join a team that is poised to drive this iconic brand into the next era, and I'm simply overjoyed to be a part of this next chapter."
About Burton
In 1977, Jake Burton Carpenter founded Burton Snowboards out of his Vermont barn and has dedicated his life to snowboarding ever since. Burton has played a pivotal role in growing snowboarding from a backyard hobby to a world-class sport by creating groundbreaking products, supporting a team of top snowboarders and pushing resorts to allow snowboarding. Today, Burton designs and manufactures industry-leading products for snowboarding and the snowboard lifestyle, including snowboards, boots, bindings, outerwear and layering as well as year-round apparel, packs/bags and accessories. Privately held and owned by Jake and his wife, Burton CEO Donna Carpenter, Burton's headquarters are in Burlington, Vermont with offices in Austria, Japan, Australia, Canada and China. For more information on Burton, head to www.burton.com and follow our line at facebook.com/burtonsnowboards, twitter.com/burtonsnowboard and @burtonsnowboards on Instagram.