Vissla and Surfrider Present Annual Upcycle Contest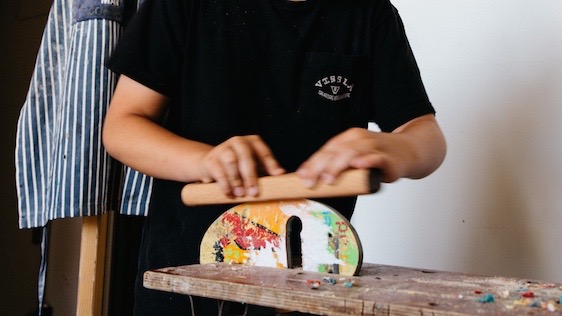 Vissla and the Surfrider Foundation, a leading nonprofit organization dedicated to the protection and enjoyment of our ocean, waves and beaches, have once again teamed up for the 4th Annual Creators & Innovators Upcycle Contest to 'convert waste into want' and raise awareness of plastic pollution.
Single-use plastics, such as straws, bags, balloons and expanded polystyrene foam, often end up in our ocean and coasts, harming marine life and our ocean ecosystems. Every year, an estimated 5-13 million tons of plastic enter our global ocean. As plastic doesn't biodegrade and instead photodegrades into smaller pieces, essentially every piece of plastic ever produced still exists today in some form.
To help turn the tide of plastic pollution, Surfrider and Vissla are joining forces to challenge the wave-conscious to upcycle an old or found object into a functional wave riding craft (i.e. surfboards, handplanes, paipos, fins, alaias, skim boards, boats, etc.). All contestants must enter a video or three to six photographs showing their project from start to finish via Instagramwith the hashtag #CreatorsContest and country of residence by September 13, 2018. Judging will be based on innovation, functionality, creativity, design, and aesthetics.
Four finalists in two categories – Under 16 and Open Divisions – will be selected and asked to send in their projects for verification and final voting. Finalists will be announced at the final event on October 26, 2018, awarded exclusive prizes and invited to an event gallery show to have their final object on display.
For more information and contest rules, please visit vissla.com/creatorscontest. Find out about how to get involved with reducing plastic pollution and protecting the ocean, waves and beaches at Surfrider.org.
About Vissla: 
Vissla is a brand that represents creative freedom, a forward-thinking philosophy, and a generation of creators and innovators. We embrace the modern do-it-yourself attitude within surf culture, performance surfing, and craftsmanship. This is a surf-everything and ride-anything mentality. We are creators and innovators.
About Surfrider Foundation
The Surfrider Foundation is a non-profit grassroots organization dedicated to the protection and enjoyment of our world's ocean, waves and beaches through a powerful network. Founded in 1984 by a handful of visionary surfers in Malibu, California, the Surfrider Foundation now maintains over 500,000 supporters, activists and members, with more than 160 volunteer-led chapters and student clubs in the U.S., and more than 450 victories protecting our coasts. Learn more at surfrider.org.