The Surfrider Foundation and Vissla Launch a Collection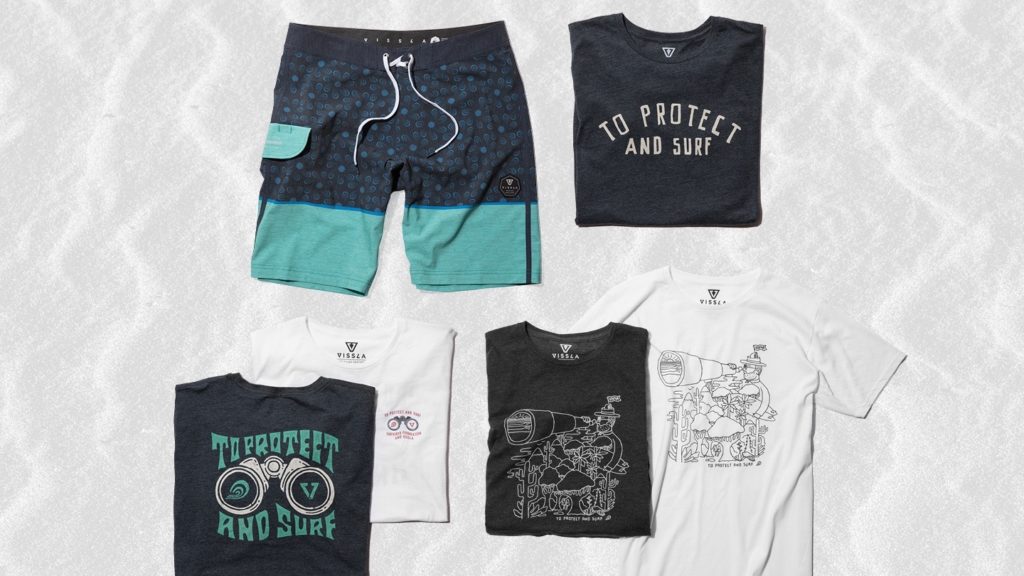 The Surfrider Foundation, a leading nonprofit organization dedicated to the protection and enjoyment of the ocean, waves and beaches, and Vissla, an award-winning surf brand, announced the launch of the limited edition 'To Protect and Surf' collection of apparel and accessories. Available online and in stores nationwide, proceeds from the collaboration will support the protection of the ocean and coasts for the future.
"Our ocean and coasts power a multi-billion dollar tourism and recreation industry that local businesses, recreationists and coastal communities rely on," said Paul Naude, CEO of Vissla. "It is our responsibility to protect the places we love so we can continue to enjoy them in the future. We're proud to work together with the Surfrider Foundation to help support and protect our ocean and coastlines for this and future generations."
The new line of men's apparel and accessories feature several designs, including three 100% organic cotton t-shirts, a baseball hat, and boardshorts in two color styles. Turning 'waste into want,' Vissla has innovated an ecofriendly coconut fiber material using a process called Cocotex® to blend Repreve® recycled polyester with excess coconut husks to transform the fabric into flexible and durable trunks.
"We applaud Vissla for extending their Creators & Innovators mantra to include the protection of our ocean, waves and beaches both through their products and support of the Surfrider Foundation," said Dr. Chad Nelsen, CEO of the Surfrider Foundation. "We are experiencing unprecedented threats to our coasts, and this collaboration with Vissla will support work to ensure clean water and healthy beaches."
In an ongoing effort to protect and surf, Vissla is a Surfrider Foundation Surf Industry Coastal Defender, a collection of leaders that have aligned to protect the ocean and coasts for the future. The program provides surf industry companies with ways to give back and preserve coastal environments.
To view the limited edition 'To Protect and Surf' collection, visit Vissla.com. Find out more and get involved at Surfrider.org.
About Vissla
Vissla is a brand that represents creative freedom, a forward-thinking philosophy, and a generation of creators and innovators. We embrace the modern do-it-yourself attitude within surf culture, performance surfing, and craftsmanship. We constantly strive to minimize our environmental impact and protect the oceans and waves that raised us. This is a surf-everything and ride-anything mentality. We are creators and innovators. Find out more at vissla.com.
About the Surfrider Foundation
The Surfrider Foundation is a nonprofit grassroots organization dedicated to the protection and enjoyment of our world's oceans, waves and beaches through a powerful network. Founded in 1984 by a handful of visionary surfers in Malibu, California, the Surfrider Foundation now maintains over 500,000 supporters, activists and members, with more than 160 volunteer-led chapters and student clubs in the U.S., and more than 450 victories protecting our coasts. Learn more at surfrider.org.