Sanuk Contributes to Surfrider Foundation
California based lifestyle footwear brand, Sanuk ​is donating 20% of ​sales directly to ​Surfrider Foundation​ for the next three days (June 20 to June 22).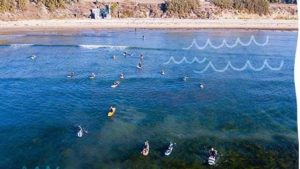 ​Consumers can help save our planet from pollution, ecological disasters and development ​by purchasing the latest Sanuk gear.
The Surfrider Foundation is a grassroots nonprofit that protects and preserves the world's oceans, waves and beaches. ​
There are easy ways to help save our oceans –
CLEAN YOUR BEACH
Pick up a piece of trash any time you surf, check the waves or have a beach day.
SAY NO THANKS TO PLASTICS
Use reusable water bottles and grocery bags in lieu of single-use plastics.
JOIN SURFRIDER
Support the Surfrider Foundation's network of volunteers and staff to ensure clean water, coastline access, and safe surf zones for all.