LEUS Collaborates With Surfer Magazine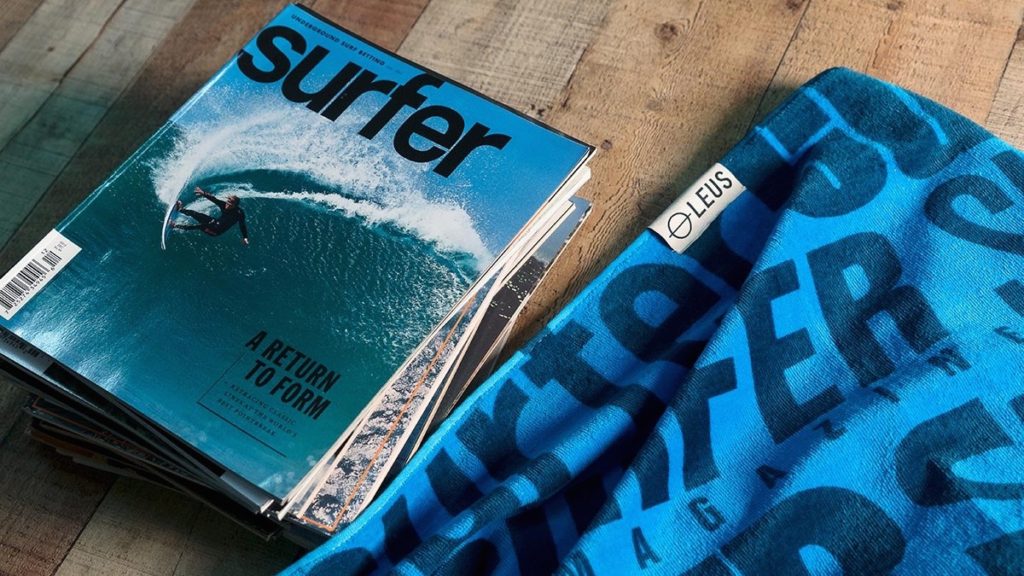 Teaming up with the most storied publication in surfing's history, LEUS is stoked to release its newest signature towel in collaboration with SURFER Magazine.
"This towel shows a bit of the evolution of the look and feel of SURFER magazine over the years and it's great to be able to take a little piece of that rich history with you every time you go for a surf," says Todd Prodonovich, Editor of Surfer Magazine.
Part of the LEUS Surf Towel line, the offering showcases SURFER's rich history with an all-over print that celebrates their iconic logos throughout their almost 60 years of publication.
"The most influential surf magazine in surfing has to be SURFER, and there seems to be something about the magazine's look and impact that inspired everyone on our team at one point," says the crew at LEUS. "SURFER was coined the bible of the sport for its in-depth look at surf culture since 1960, and we're honored to pair with the publication to make something fun that shows that history"
Find it now at a retailer near you or a LEUStowels.com
Recent News: