All About the Agenda x FYG Scholarship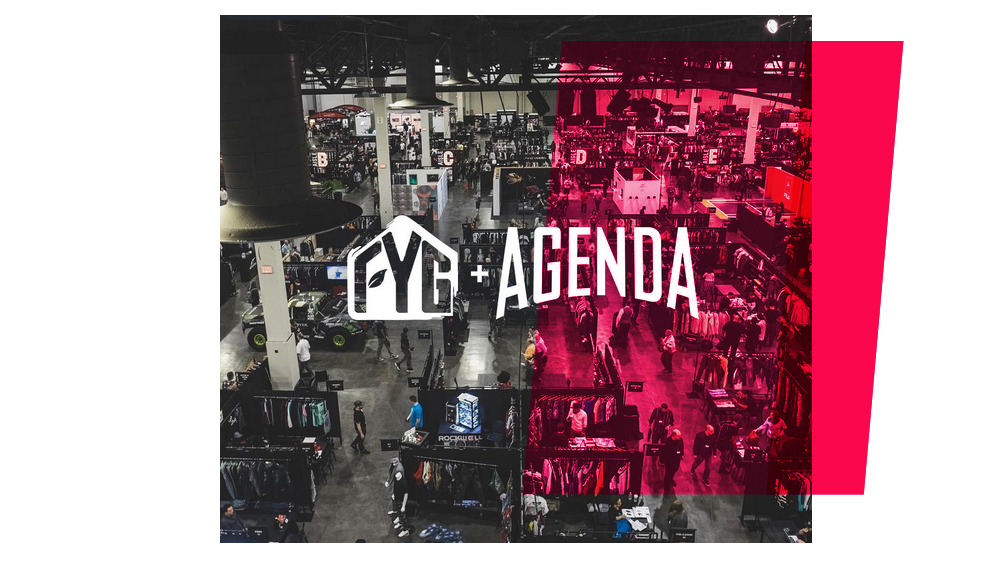 Find Your Grind has partnered with the Agenda show to give makers, creators and entrepreneurs a chance to share their stories and win the opportunity to showcase their brand at Agenda Long Beach, June 28-30.
Applications are open until May 15th.
We talked with Christine Warren, Director of Retail Relations at Agenda, to learn more about this exciting contest.
How did Agenda develop this idea with Find Your Grind? What about the concept was most appealing to Agenda?
We partnered with Find Your Grind because we strongly believe in the platform they're putting together.
Their model encourages kids to think critically about the life they want to lead and helps them find their passion through unconventional careers and alternate lifestyles. In this case, building a brand and empowering them through our network.
What are your goals in providing this opportunity for a new brand?
Our goals are to help the next kid with a big idea. To provide a platform that will enable them to learn and achieve their own goals within our industry.
How does a partnership like this help Agenda build community?
We're always on the lookout for a new brand with fresh ideas.
A brand that is driven and wants to succeed but simply cannot get that head start. Our partnership with Find Your Grind helps pave the way for a new brand that is hungry, wants to learn and bring something exciting to the show.
Where can entrepreneurs go to find out more?
Any entrepreneur that wants to sign up for a chance to win can go to findyourgrind.com/agenda