RVCA Opens Store at Mission Viejo Mall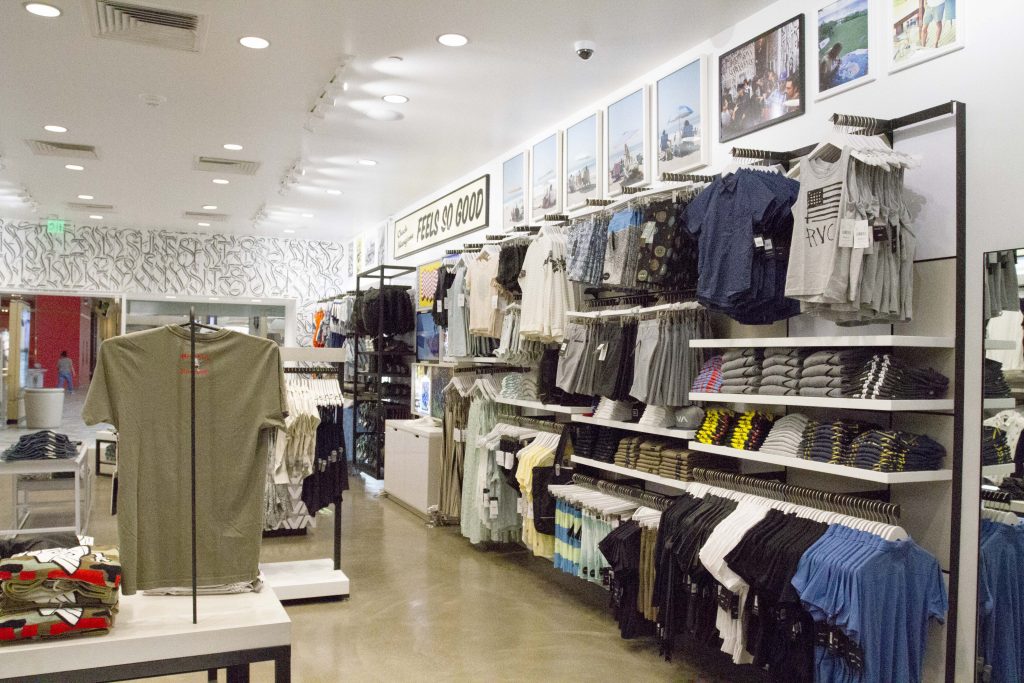 RVCA Mission Viejo - Photo courtesy of RVCA
RVCA has just opened a store at the The Shops at Mission Viejo, a mall in South Orange County.
We reached out to RVCA Global GM Kevin Meehan and VP of Global Marketing Brian Cassaro to find out more.
RVCA will host a grand opening party at the store tonight from 5 pm to 9 pm.
Is this RVCA's first permanent store in Orange County? Is it the first mall store?  
Kevin and Brian: This is our first mall store and besides our company store at our headquarters, this is our first RVCA store in Orange County.
What was attractive about Mission Viejo, which is more inland than RVCA's coastal roots?  
Kevin and Brian: Mission Viejo is a great mall with some very well done company stores that all seem to put their best foot forward in the presentation of their brands.
Also, it is far enough away from our core wholesale partners to not directly compete, and will likely positively impact their RVCA business by giving OC locals a closer look at our brand and story.
What categories will the store carry? 
Kevin and Brian: The store will carry a curated assortment of all of our categories – Men's, Women's, Boys and RVCA Sport.
How many RVCA stores are there globally now?  
Kevin and Brian: At the moment, we have six RVCA stores globally.  Last week, we opened a great store in Seminyak, Bali and the Mission Viejo store makes six.
The others are in San Francisco, Waikiki, Byron Bay and Santa Monica.
We are also very excited to announce a new location in Shibuya, Japan with a grand opening date of May 26th.
How big is the Mission Viejo store and where is it located in the shopping center?  
Kevin and Brian: It's in a great location, directly across from the food court.  The store is just under 1,000 square feet and it was our intent to use this as a blueprint for our Studio Retail format.
The larger stores mentioned above (except Santa Monica) are more along the lines of our Gallery Retail format which provide a much more immersive brand experience, including art gallery space and more room for shows and gatherings.
In the Studio Retail format, we still accomplish this but on a smaller scale. It's challenging to shove the RVCA brand experience into less than 1,000 square feet, but I believe the team accomplished that in Mission Viejo.
Editor's note: See photos of the new stores in our slide show