NRI: Deliver U.S. E-comm Orders Duty-Free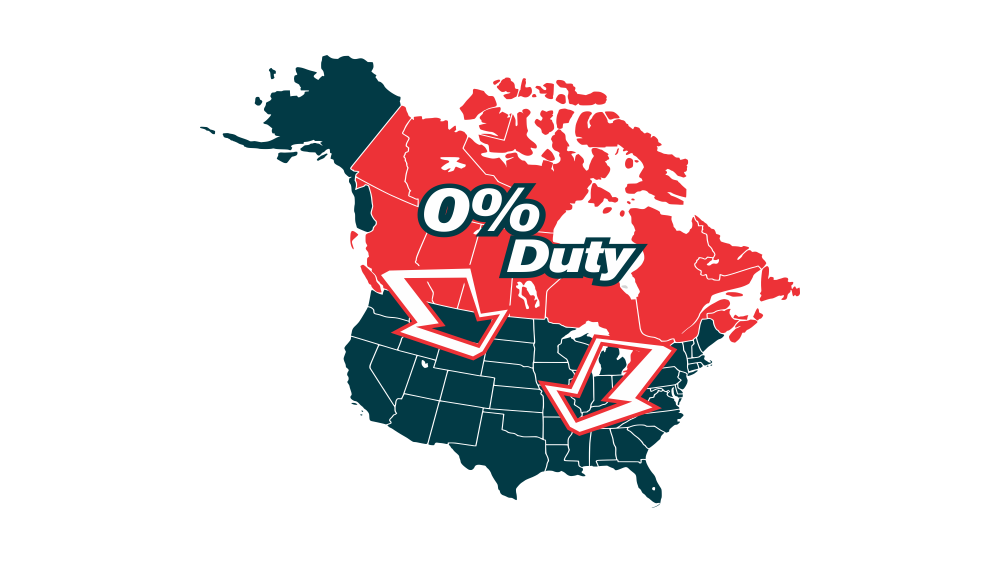 There is a lot of current buzz around the topic of Section 321. This provision allows for low-value entries, valued at $800 or less, to enter into the USA duty-free and without formal entry.
In addition to the above, Canada offers a business-friendly duty drawback program as well as a duty deferral program to established Canadian importers.
By combining these ideas and utilizing NRI's Canadian facilities, this creates a duty-free program for USA destined e-commerce shipments. It does not require an FTZ or bonded facility to operate and it provides potentially significant improvements to your margins.
It is now possible to land product from factory directly into Canada for a single inventory solution for both the USA and Canada (or Globally).
Carrier Options
Carrier programs are now providing value propositions for brands to consider a single point of Global B2C inventory.
Cost competitive 2 to 4-day delivery services globally
Low-cost zone skip consolidation (USA direct injection, via USPS).
Consolidated inventory reduces costs, provides flexibility with less risk.
For a specific freight profile to your product please contact us and we will provide a detailed proposal.
Happy to help
Let's arrange a time to meet and discuss optimizing your e-commerce distribution strategy. We can help:
Determine if 321 can add value to your current program.
Review your current customer distribution for locale optimization.
Provide shipment and carrier optimization solutions based on your current program.
Email Ryan@nri-distribution.com or call 1.888.662.8811 so we can discuss these opportunities together in detail.
Recent News: